Each year, Dwight-Englewood School seeks to hire new faculty members that add to the rich tapestry of thought and creativity that is representative of the school's mission and our vision for a lively and caring learning environment for our students.  Please join us in welcoming this wonderful 2020-2021 cohort of new faculty and staff members.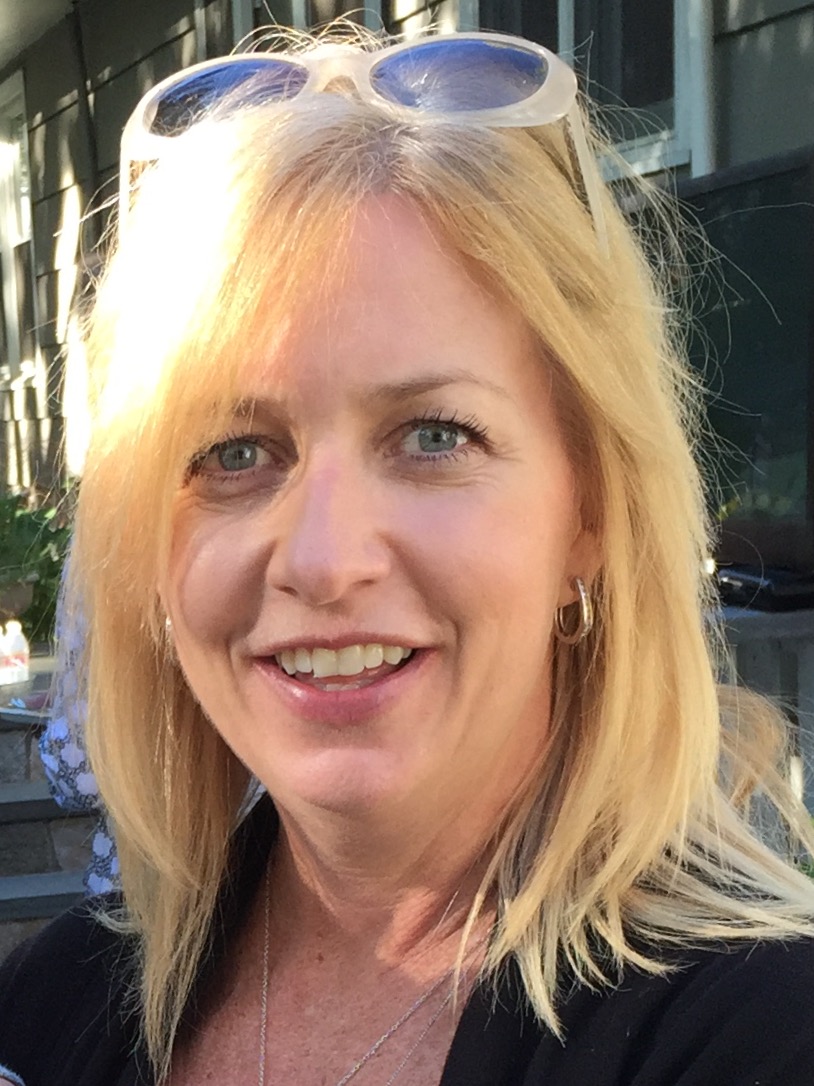 Helene Wiseman grew up in Bergen County, New Jersey and loves the area. She received her BS in Education at West Chester University. She has been an educator for over 20 years. She has spent the last six years teaching third and fourth grade and has many years experience teaching first grade. In her free time, she likes yoga and walking. She has four children, including one set of twins. She is also a gymnastics instructor. She is excited to be here at D-E and work with the fabulous students and faculty. She was drawn to the diversity of D-E and is hopeful to help support change in the world one day at a time as an educator.
Nia Watson
After working with the DE Summer Connections Program since 2014, Nia is excited to officially join the Dwight-Englewood Lower School community, co-teaching second grade with Ms. Jen Koteles. Nia enjoys working with young learners and strives for her students to find their voice. Additionally, she nurtures her students' growth in a positive yet fun environment. She received her BA in History and Elementary Education (K-6) from Monmouth University and is currently working on her MEd in Inclusive Education at Montclair State University. Prior to D-E, Nia taught first grade in the Hackensack Public School District. In her spare time, Nia enjoys fitness, dance, and spending time with her family.  Your child's success is vital to Nia, and she is looking forward to a wonderful family-school connection this year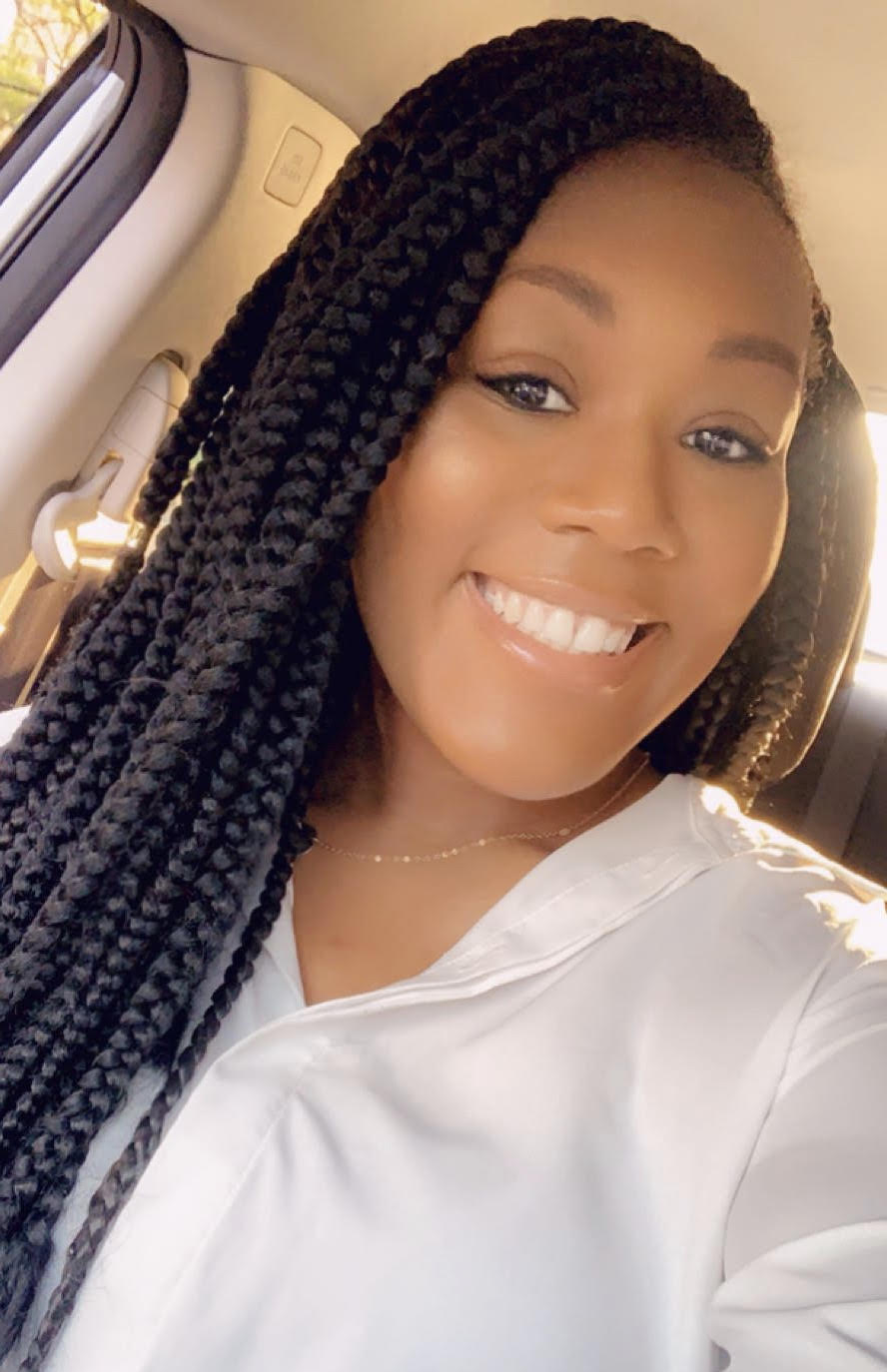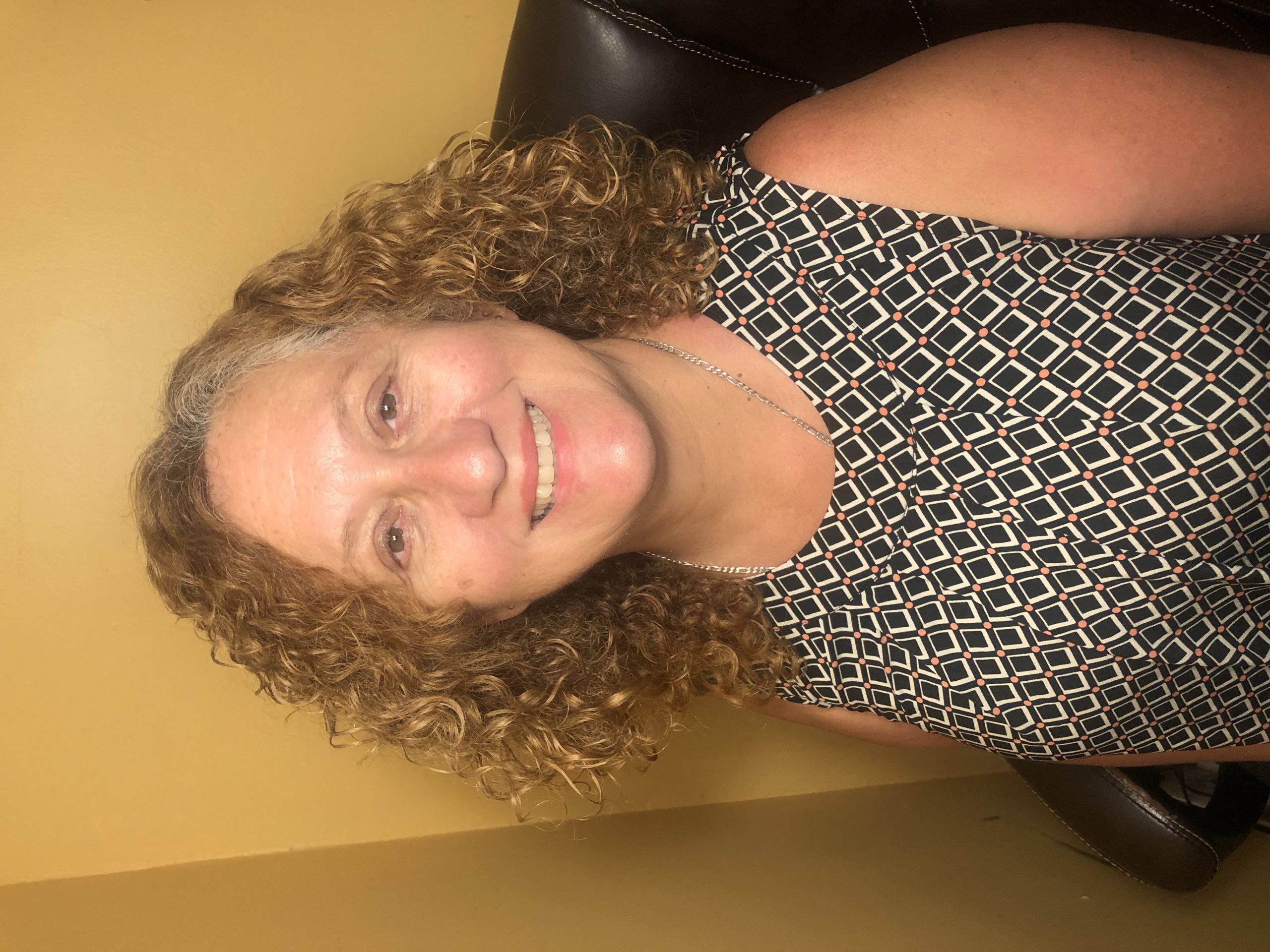 Diana Sanchez
 Diana Sanchez joins the Lower School community as a Specials Generalist (virtual and on-campus). She comes from Saint Joseph Academy, where she was a Spanish and Computer teacher from PreSchool 3 through 8thgrade.  She holds her MA in Education and MA in Education Technology. She likes to incorporate the use of technology when teaching Spanish to engage the students on the subject. She has taught robotics and has used coding with the students to develop critical thinking and creativity. In her free time, she likes visiting the beach, swimming, and going on long walks. She has two German Shepherds named Bella and Zeus. She looks forward to working with students and staff at D-E.  
Marthe Salomon-Samedy
Marthe, a D-E parent since 2013, joins the Lower School community as a long-term maternity-leave replacement Science Teacher and Language Teacher.  She holds her BFA from William Paterson University, her standard teaching certification, and her MA of Science in Education from Walden University.  She has worked as a teacher for numerous years at several levels in independent schools, as well as in public school.  In her free time, she enjoys writing, painting, and spending time with family. D-E's mission has always been at the forefront of her pedagogy, with a passion for instilling the skills of life-long learning in each of her students.  Marthe is looking forward to her continuing collaboration with the faculty at D-E as she becomes familiar with the Lower School students and families.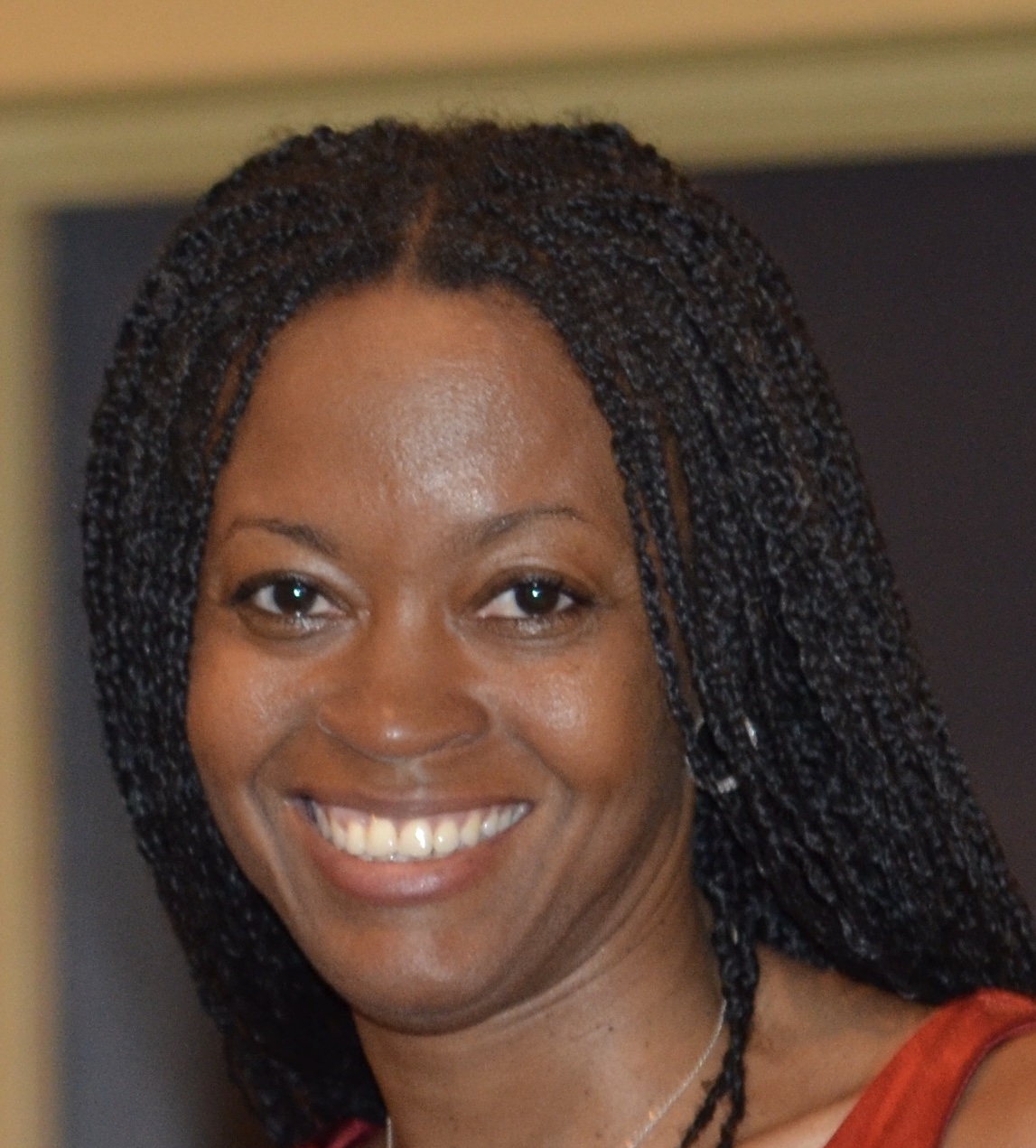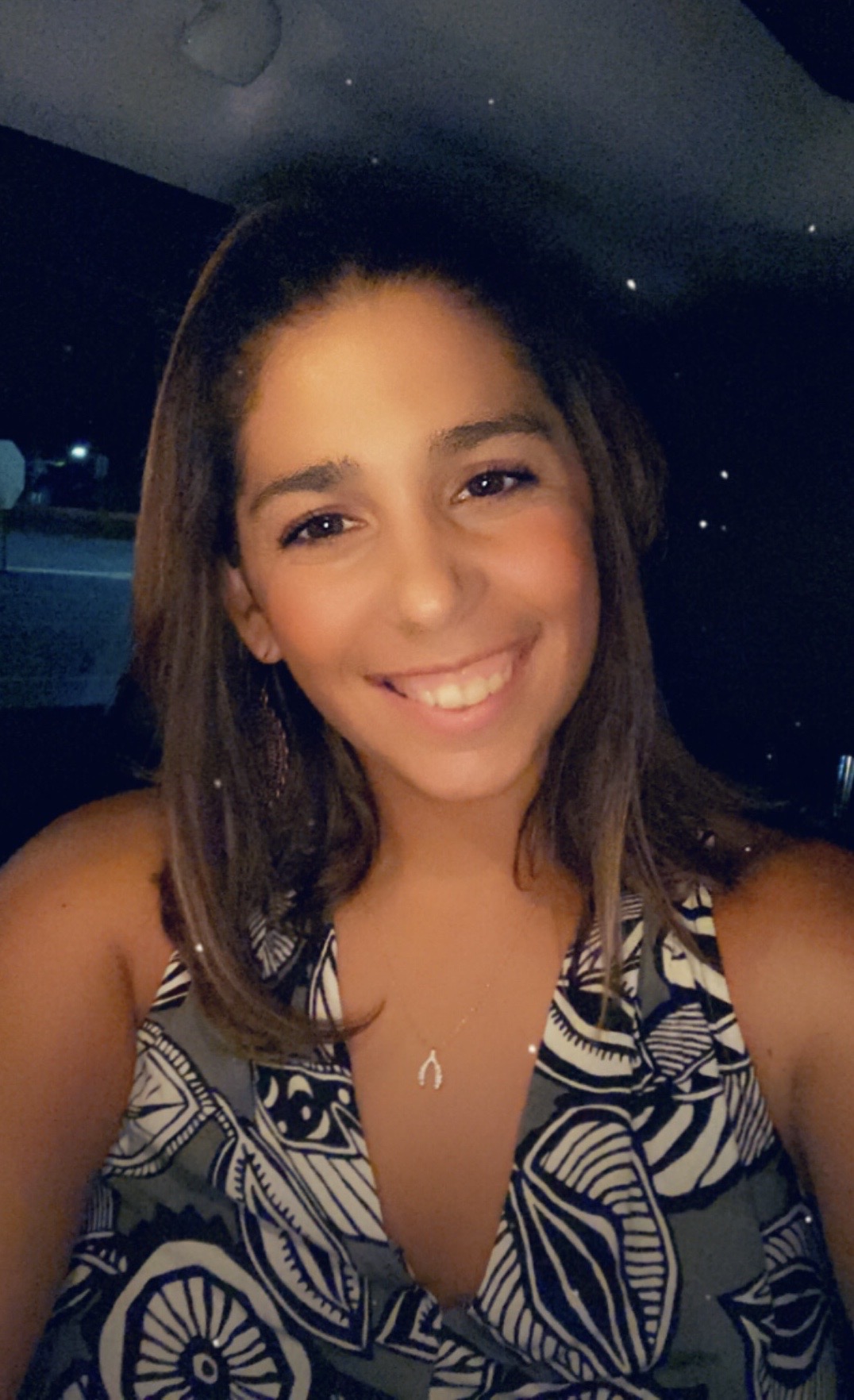 Jelissa Rodriguez
We are excited to welcome Jelissa to the Second Grade team as an Assistant teacher! She has previous experience in education working as an assistant and substitute teacher. Teaching was a career change for her, but it was something she always wanted to do. She is currently enrolled in a Masters of Education program at St. Peter's University and is set to graduate in May 2021. Before becoming a teacher, she worked in the healthcare field and also helped to find affordable housing for those that needed support. Jelissa loves to travel and is looking forward to explore the world again when it is safe. She has also been dancing since she was six years old and now is also a Zumba instructor on the side. Additionally, she loves concerts, roller coasters, and baseball.  
Raishada Johnson
Raishada has been a part of the D-E community for 4 years, supporting students and faculty as a substitute teacher and working at the aftercare program. She has spent most of her life working with children, including working at her mother's daycare program and caring for foster children. She has studied Early Childhood Development and is currently in school for Mortuary Science. Raishada has a 2.5 year old daughter. She loves to do music and sing with the children she teaches, and some of the Lower School children may have gotten to have her for percussion during aftercare. We are excited to welcome her this year as a Kindergarten Virtual Assistant teacher!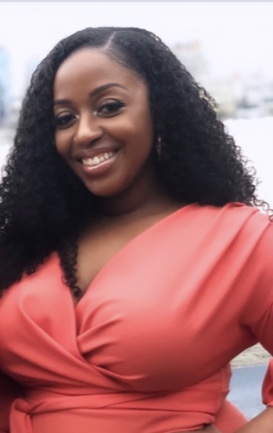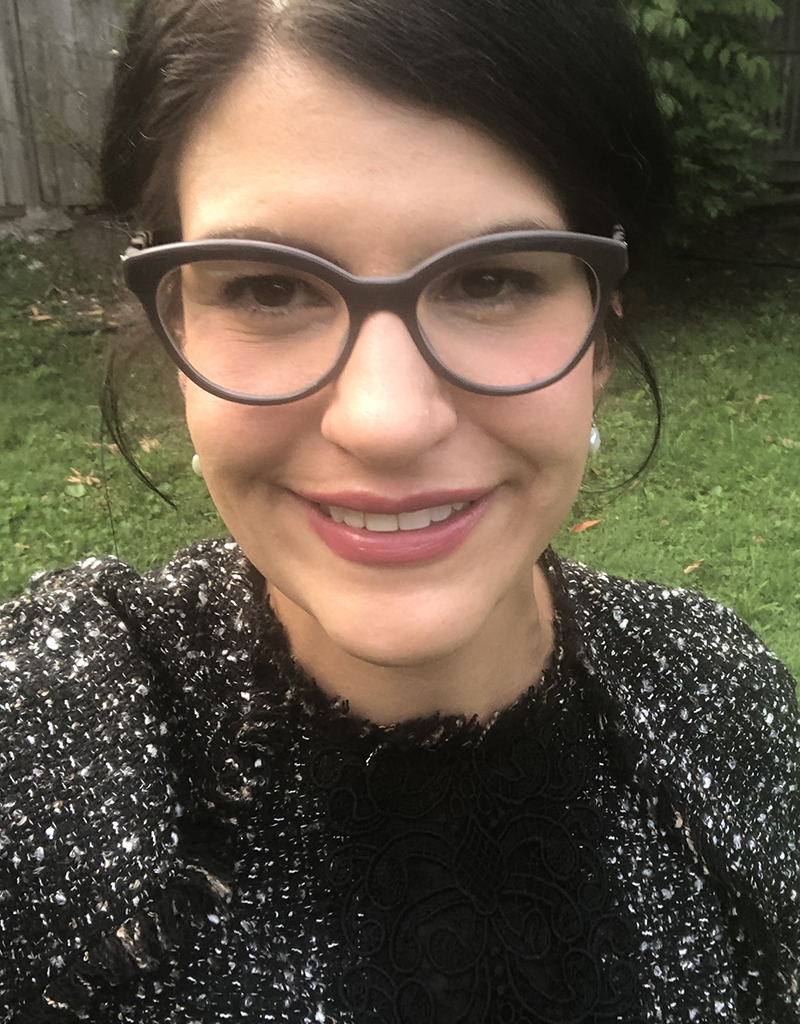 Janet Garcia-Levitas
Janet joins the Lower School community as a Spanish teacher for grades K-3. She earned her B.A. in Spanish /Secondary Education from SUNY Oneonta, her M.A. in Spanish Literature from Rutgers University and her FLES (Foreign Languages in Elementary Schools) extension from SUNY Albany. Janet has taught Preschool through college courses at various institutions, including Rockland Country Day School where she taught Preschool through twelfth grade for six years. She has also worked as a Development Editor for Pearson Education, where she and a team produced research-based Spanish textbooks used in universities nationwide. In her free time, she enjoys reading, watching documentaries, kick-boxing, yoga, and anything dog related. Janet is looking forward to working with students at D-E in the area where she feels most inclined to make a difference in early language acquisition. She is excited to get to know her students and develop their language skills while fostering an appreciation for Spanish and Hispanic cultures and having a lot of fun in the process.
July Choi-Kemper
July joins the D-E Lower School as a virtual assistant teacher. She is so excited to work with the grade 1 team and the D-E community along with her husband, Jerry, an upper school science teacher. July has worked at international schools in Korea and Taiwan as a teacher and support staff. She also taught English to a wide range of Korean students from kindergarteners to adults for years. She holds an MEd in International Teaching from Framingham State University. She loves traveling. Just having moved to NJ, she is looking forward to exploring the area.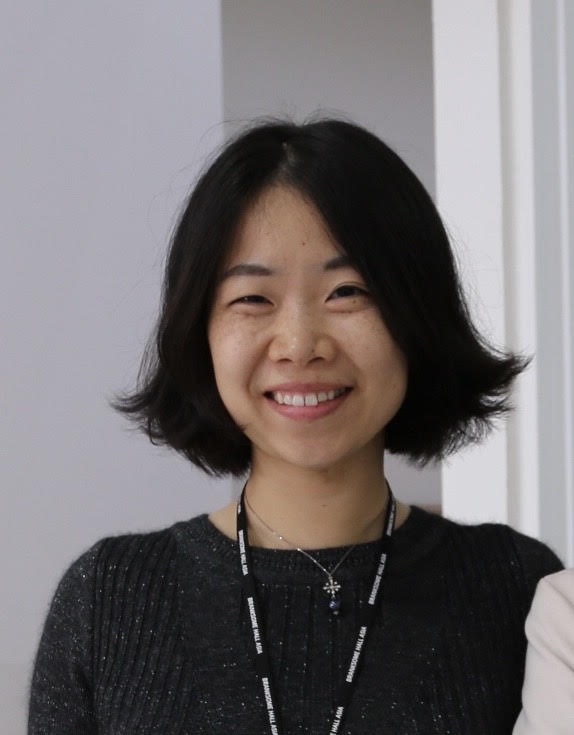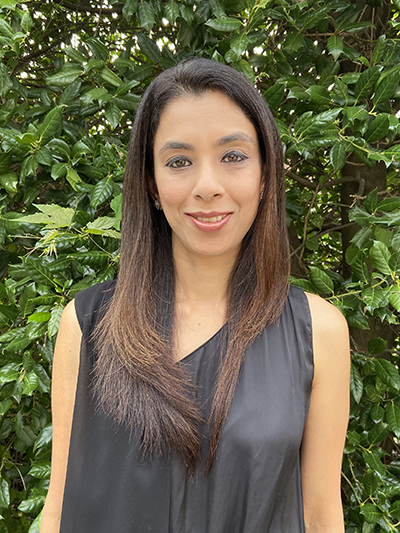 Dinika Gandhi
We are excited to welcome Dinika Gandhi to the lower school community at Dwight-Englewood as an assistant Preschool 4 teacher. She was born and raised in India and completed her teacher's education in Mumbai, India. She has worked at an all-girls school in Mumbai as well as an elementary school. She has been a guest teacher at D-E since 2018 and is familiar with many of our lower school programs. She enjoys working with young children as their curiosity and eagerness to learn inspires her to do her best. She has two daughters, one of which graduated from D-E in August and another in 9th grade. In her free time she loves working out, going on walks, cooking, traveling and spending time with family and friends. She looks forward to being a part of this wonderful community and contributing towards D-E's mission.
Katharine Fredricksen
Katharine is thrilled to be spending even more of her day in Drapkin Hall this year! You may know Katharine from her role over the past three years as the preschool and kindergarten AfterCare teacher. This year she will be assisting Mrs. Cali on the kindergarten team as well as continuing her work in AfterCare. In her free time, she is taking graduate classes in education at Montclair State University and during quarantine, she started learning to knit. Katharine loves being a part of the Lower School community and is excited to continue to work with the D-E students, families, and staff!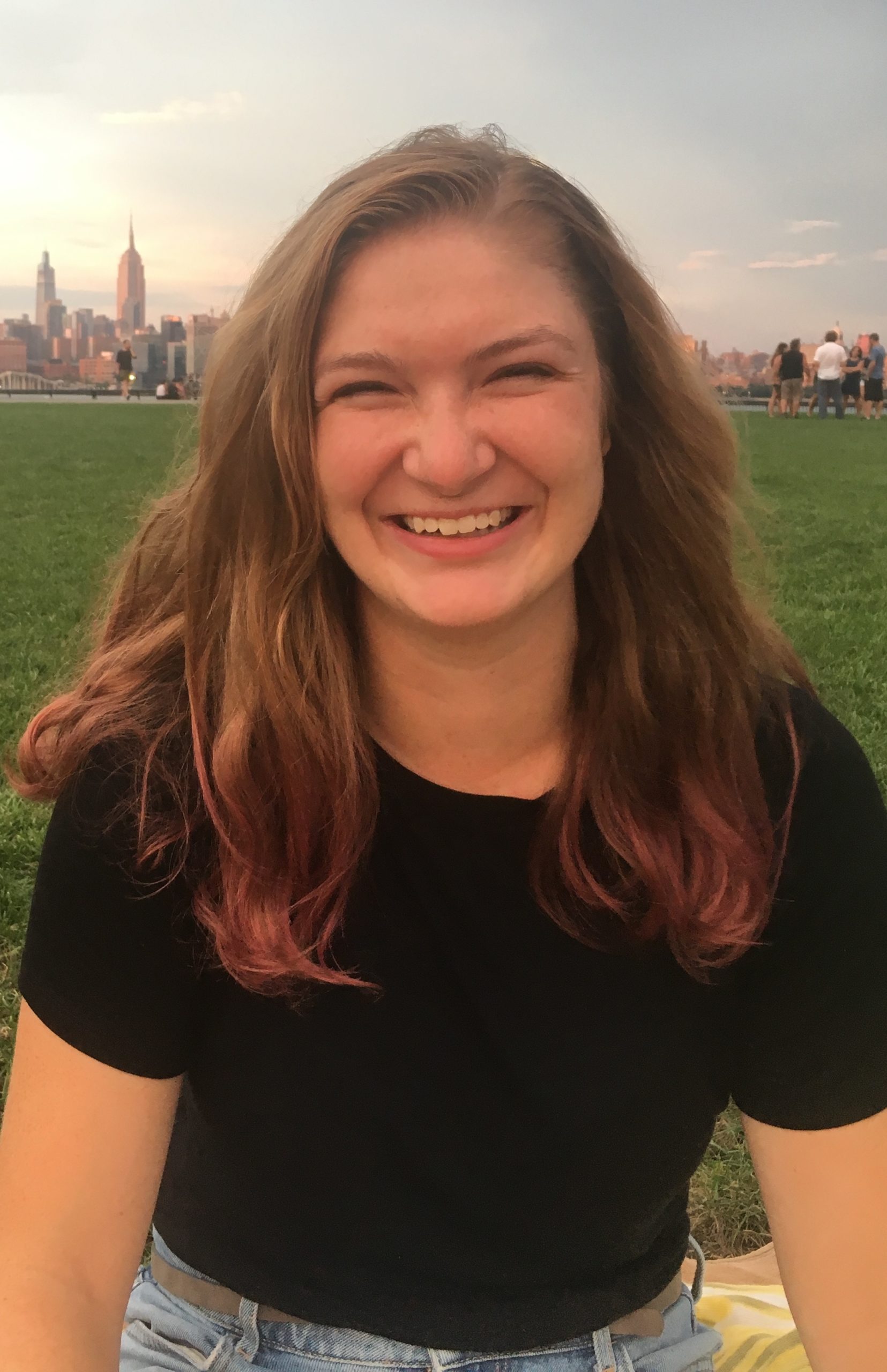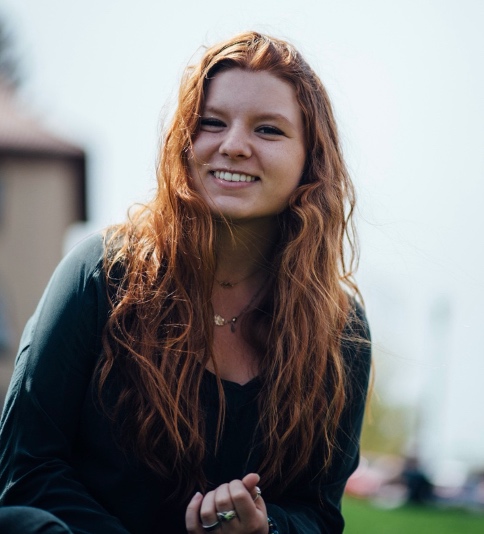 Ali De Jarnett
Ali is joining the Lower School Community as the Interim 2nd, 3rd, and 4th grade Science Teacher. She is a Dwight-Englewood School alumna as a member of the Class of 2016. Ali recently earned her B.S. degree in Environmental Studies at The University of Vermont Rubenstein School of Environment and Natural Resources as the Class of 2020, where she studied the natural world and its relationship with human societies. She believes she can guide people into discovering their personal values associated with nature, to help protect our current landscape from the impacts of climate change. She holds a strong passion for photography and loves to care and nurture animals of all kinds. Ali is beyond excited to connect with her students and their families this year.
Jenn Celiberti
Jenn joins the Lower School community as a Fifth-Grade teacher after coming in as a head teacher this past January.  She has been in education for almost 25 years and holds a BA in History from Gettysburg College and a MS in Elementary Education from Bank Street College of Education.  Jenn has worked as a teacher at all elementary grade levels in many independent schools in the tri-state area. Her career has been geared toward the empowerment of students, and she is particularly interested in character education (having formed and led the Ethics and Morals Team at Buckley Country Day School). Jenn treasures spending time with her family and enjoys sailing and quiet times near the water. Not surprisingly, she was especially drawn to D-E's mission, specifically "to develop the skills, values, and courage to meet the challenges of a changing world and make it better." Jenn is looking forward to collaborating with the faculty at D-E and getting to know more of the Lower School students and families.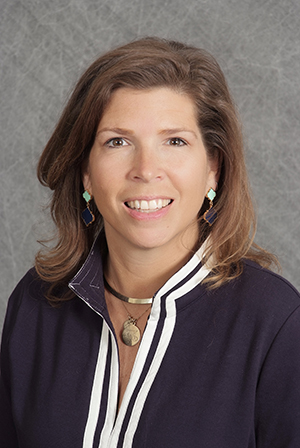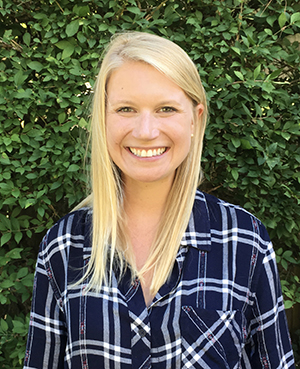 Julia Calantone
J​ulia joins the Lower School community as an Assistant Principal. She comes from Ethical Culture Fieldston School, where she was a Math Coordinator. She holds her MA in Elementary Inclusive Education and is currently earning her MEd in Private School Leadership from Teachers College, Columbia University. She has worked as a head teacher at several elementary grade levels in independent schools, as well as in public and charter schools. In her free time, she enjoys running and spending time with family. D-E's mission really drew her to the school, particularly preparing children to meet the challenges of a changing world. Julia is looking forward to collaborating with the faculty at D-E and getting to know the ​Lower School ​students and families.
April Boghossian
April Boghossian joins the Lower and Middle School community as our new Nurse, serving grades 4-7. She will be staying on the first floor of Umpleby. She has extensive experience working as a nurse both in hospitals and schools since 1999. She lives with her husband, two sons, and two dogs. She has always wanted to be a school nurse where her two sons go to school and is looking forward to seeing them on campus! April also has a love for dogs and has run a pet care service where she often could be found going on hikes with dogs or caring for fosters with her family. They adopted a dog during the pandemic, who has quickly become a beloved member of the family. She also is in the process of getting her Masters in Nursing Education. We are so excited to get to welcome Nurse April this year!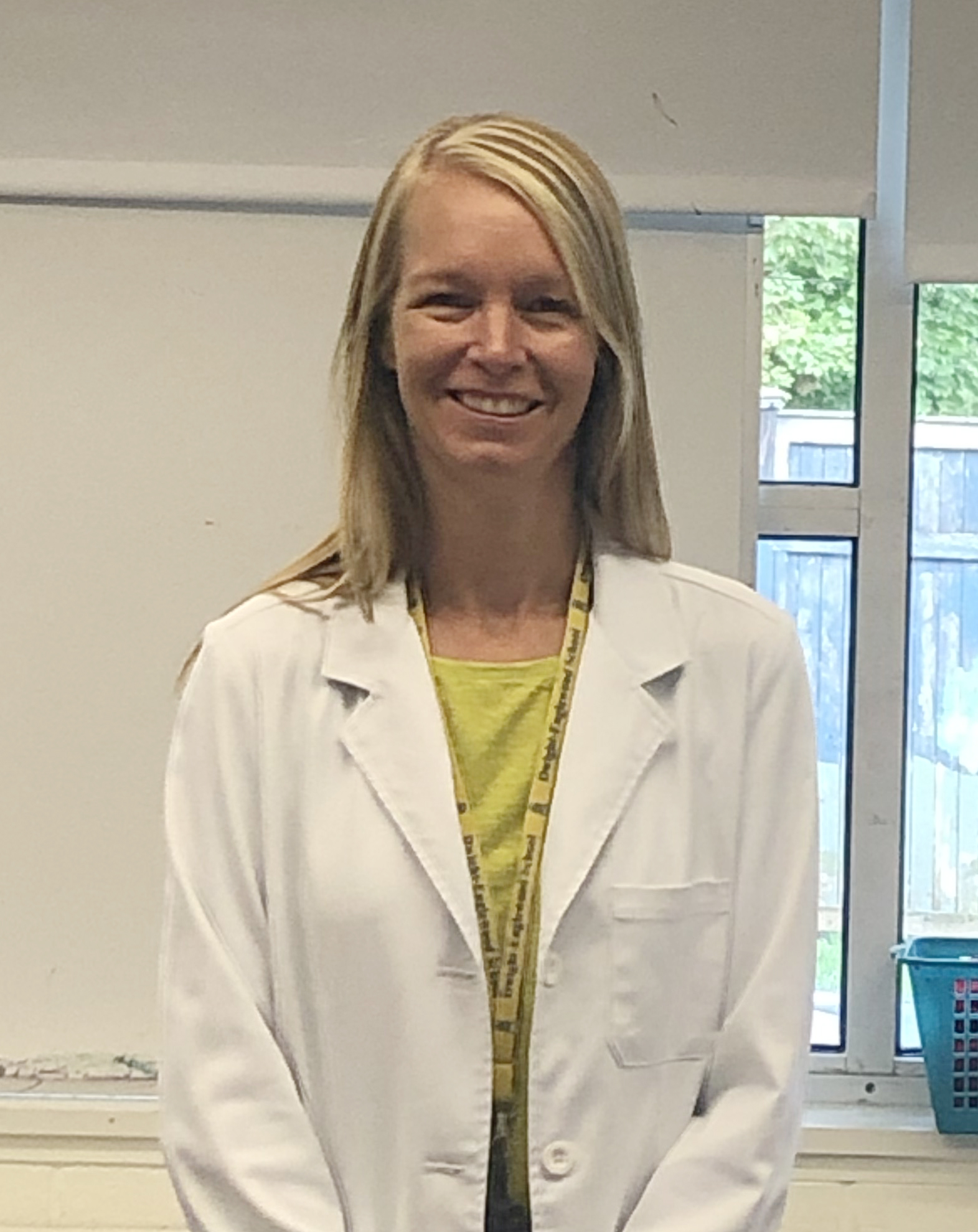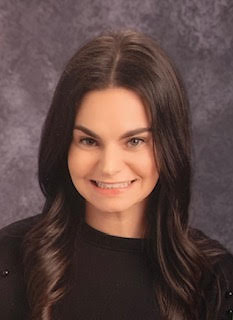 Jaclyn Grella
We are looking forward to having Jaclyn as our head first grade virtual teacher. She lives in Staten Island, NY with her fish named Cyrus. This is her sixth year teaching, and she is very excited for her first year at D-E! She graduated from Touro College with her MA in Childhood Education/Students With Disabilities.  Jaclyn was drawn to the Dwight-Englewood mission, and is thrilled to bring her love of literacy and technology to her work with students working remotely. She is also excited to be working alongside her first-grade colleagues, Ms. Taylor and Ms. Madison. Jaclyn loves sunflowers and rainy days.
Expanded Positions
The following LS faculty members have expanded their positions and happily join their new grade levels.  Their unique contributions will definitely add to the experiences of the children in each grade-level.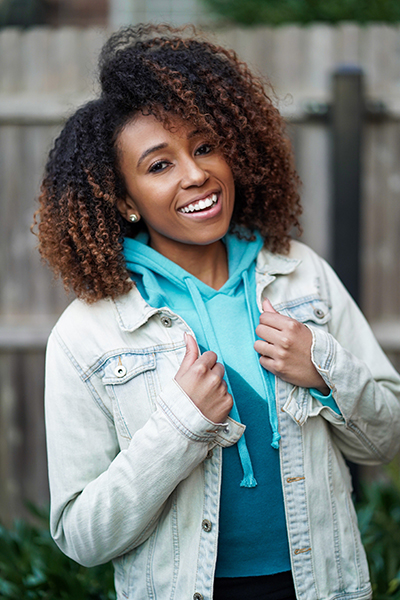 Jackie Marshall
Jackie Marshall is a longstanding member of the Lower School community. She has been a recess coach and is also a working actor with many creative and intellectual interests. Jackie has a special love of languages and is currently studying Russian. She is also a former Division 1 athlete. We are excited to announce that Ms. Jackie has joined our 4th grade teaching team as their new assistant teacher.
Nick Harrison
A D-E Alum, Mr. Harrison is an avid lover of history, vocabulary, and sports trivia of all types! Mr. Harrison, our recess coach, joins the 5th grade teaching team as their new assistant teacher.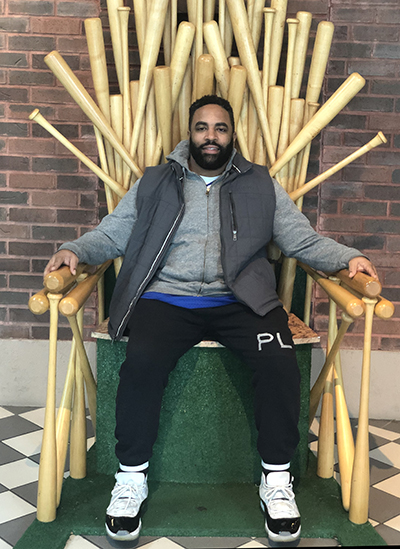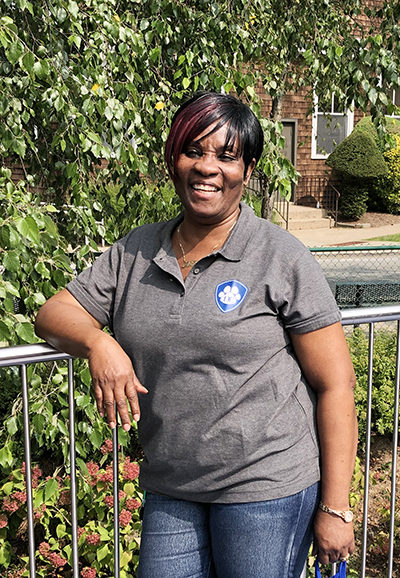 Euleta Bryan
Who better than a grandmother of 3-year old twins to assist in the Preschool 3 class?  Ms. Euleta has been working at D-E for 17 years and is excited to be joining Ms. Teply and Ms. Cushman is supporting the preschool 3 children that will be learning on campus.