Upper School and Lower School Robotics: Think! Plan! Do!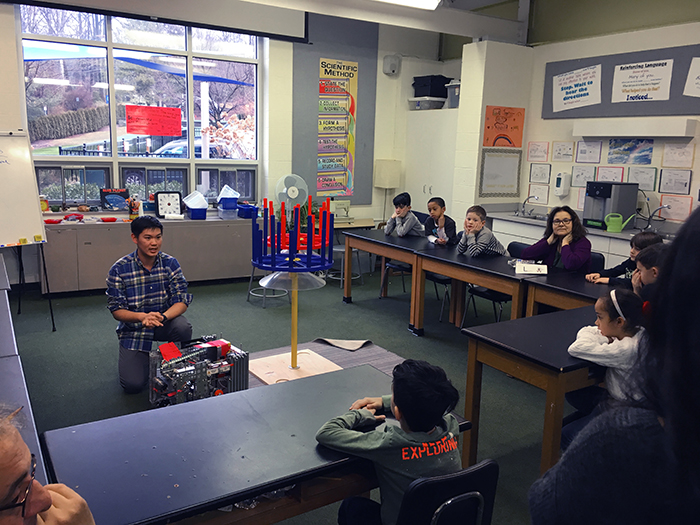 Submitted by Christine Nicolaou
Our Lower School after school robotics class had a visit this week from the Upper School robotics team, TEAM 0207 Critical Mass. They brought down their robot, which the team will be taking to the First Tech Challenge in Vermont this weekend. The Lower School students had fun playing with the robot and learning about the competition. Hopefully they will be inspired to participate in one of the competitions in the coming years.
Team 0207 Critical Mass is Dwight-Englewood's Upper School robotics team. The team competes in the First Tech Challenge (FTC), a robotics competition for students in grades 7 to 12. A new game is designed each year, for which teams hailing from all over the world must design, build, and program robots in order to compete in tournaments at the state, national, and international level. FTC does not only focus on competition.  Teams collaborate with each other, seek out sponsors, raise funds, and most importantly, educate their local community about robotics.