The Power of the Dream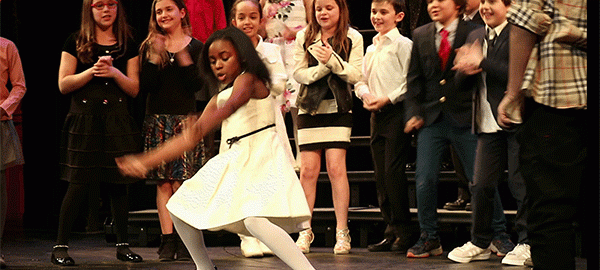 Submitted by Mary Heveran
On Thursday, March 15 the second, third, and fourth grade presented their annual spring concert which featured music and artwork. The concert is a combination of singing, dancing, and playing instruments such as recorder, xylophone, metallophone and glockenspiel.
Each year the concert has a theme. This year the theme is the power of a dream. Students have been preparing songs that reflect the types of dreams that one has and the idea that we must all realize the power of our dreams – no matter what they are. Reaching a goal, dreaming of a new place to live, believing in yourself, and always remembering to follow your heart…wherever they make take you.
I am so proud of all the hard work the children have done and I am so thankful that I followed my dreams of teaching a love of music to children. My dreams come true each and every day as I watch and listen to these magnificent children who bring love and joy to my heart. Thanks to my colleagues Lisa Dove and Melissa DeJesus for making this evening exceptional.