The 5th Grade goes to the Opera!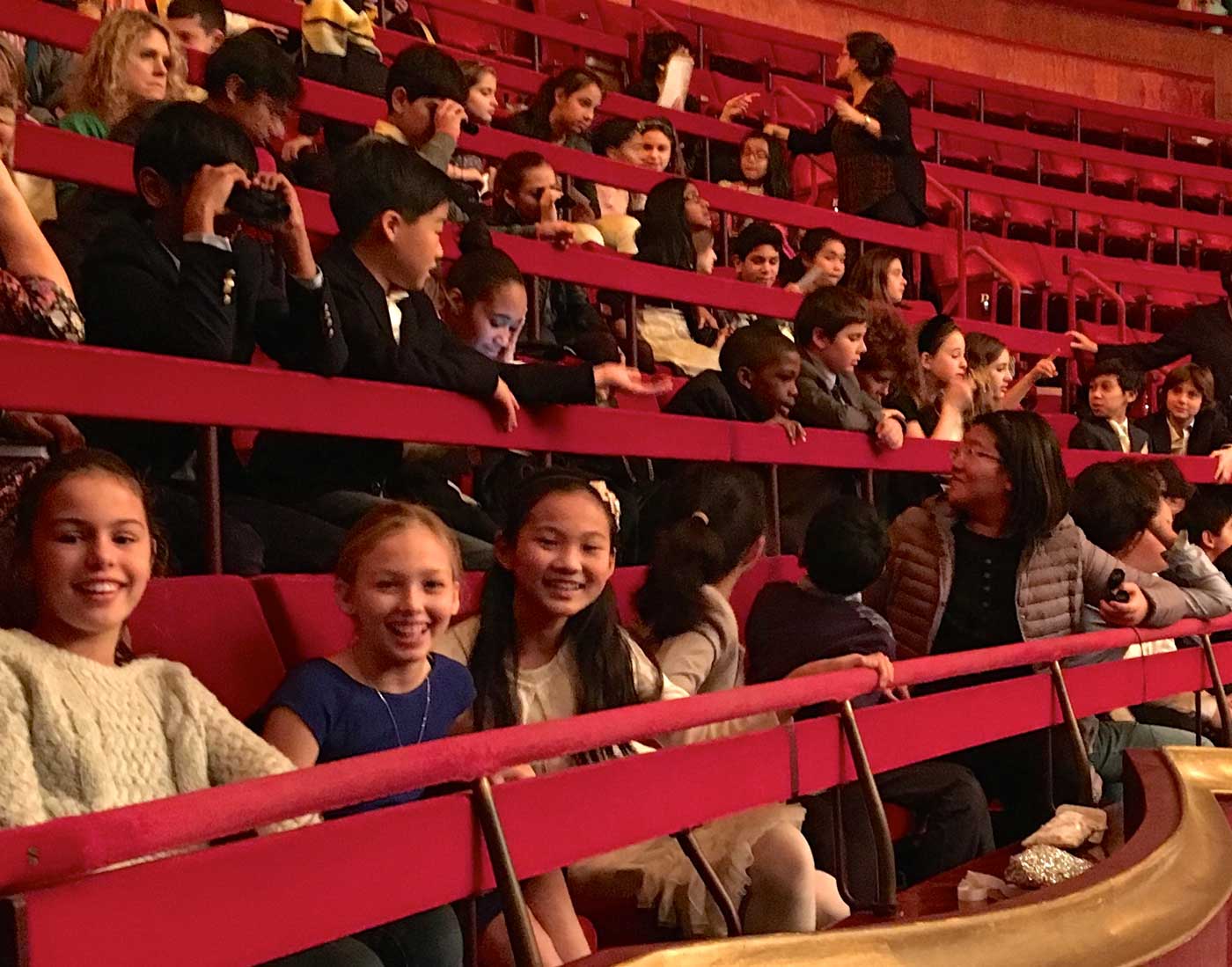 Submitted by Mary Heveran
On Tuesday, Dec. 1 the Different Voices Opera Company attended a final dress rehearsal of Strauss' Die Fledermaus.  It was an amazing experience!  Prior to attending the performance, students were introduced to the music, setting, and plot of the opera. They also learned about the different voices for each character – soprano, mezzo-soprano, tenor, baritone and bass.  The students also acted out various scenes from the opera and discussed the relationships of the characters to one another.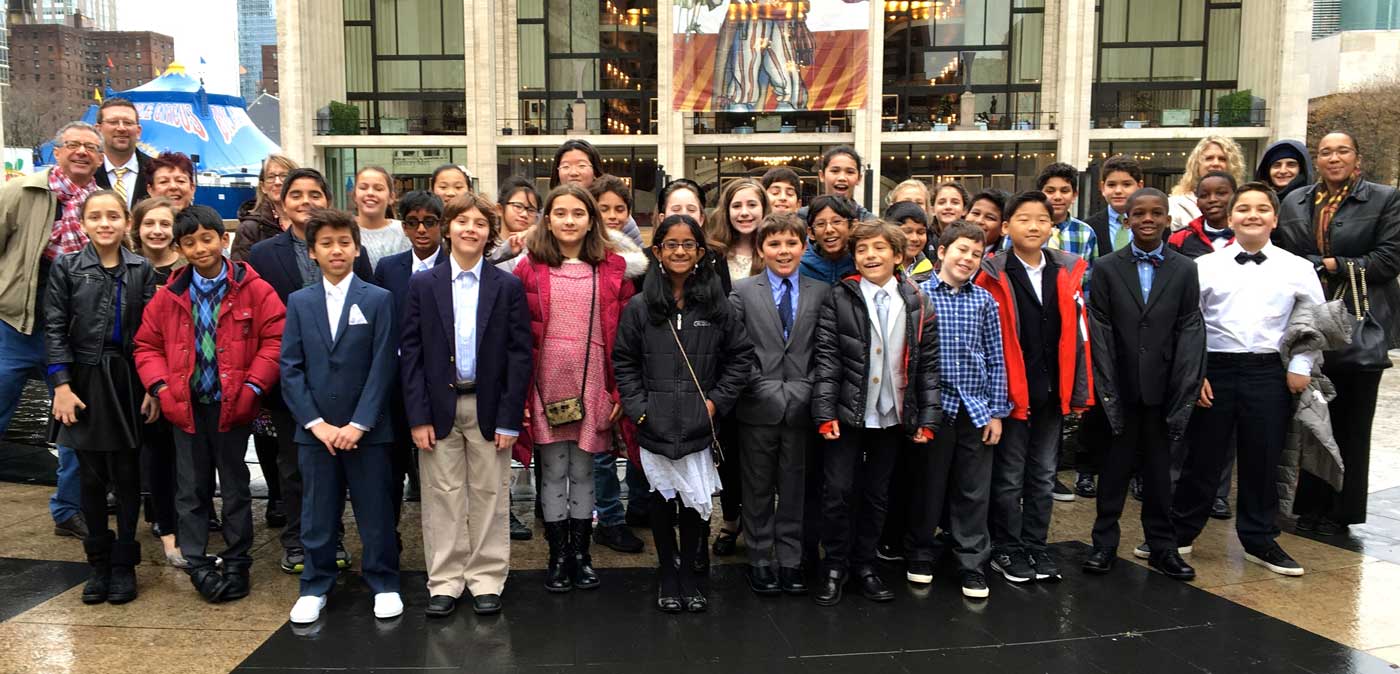 Students were also very excited to learn a little about the opera house itself, including facts such as a single African rosewood tree was used to panel the walls, and that the ceiling of the opera house is covered with over one million 2 ½ square sheets of nearly transparent 23-carat gold leaf!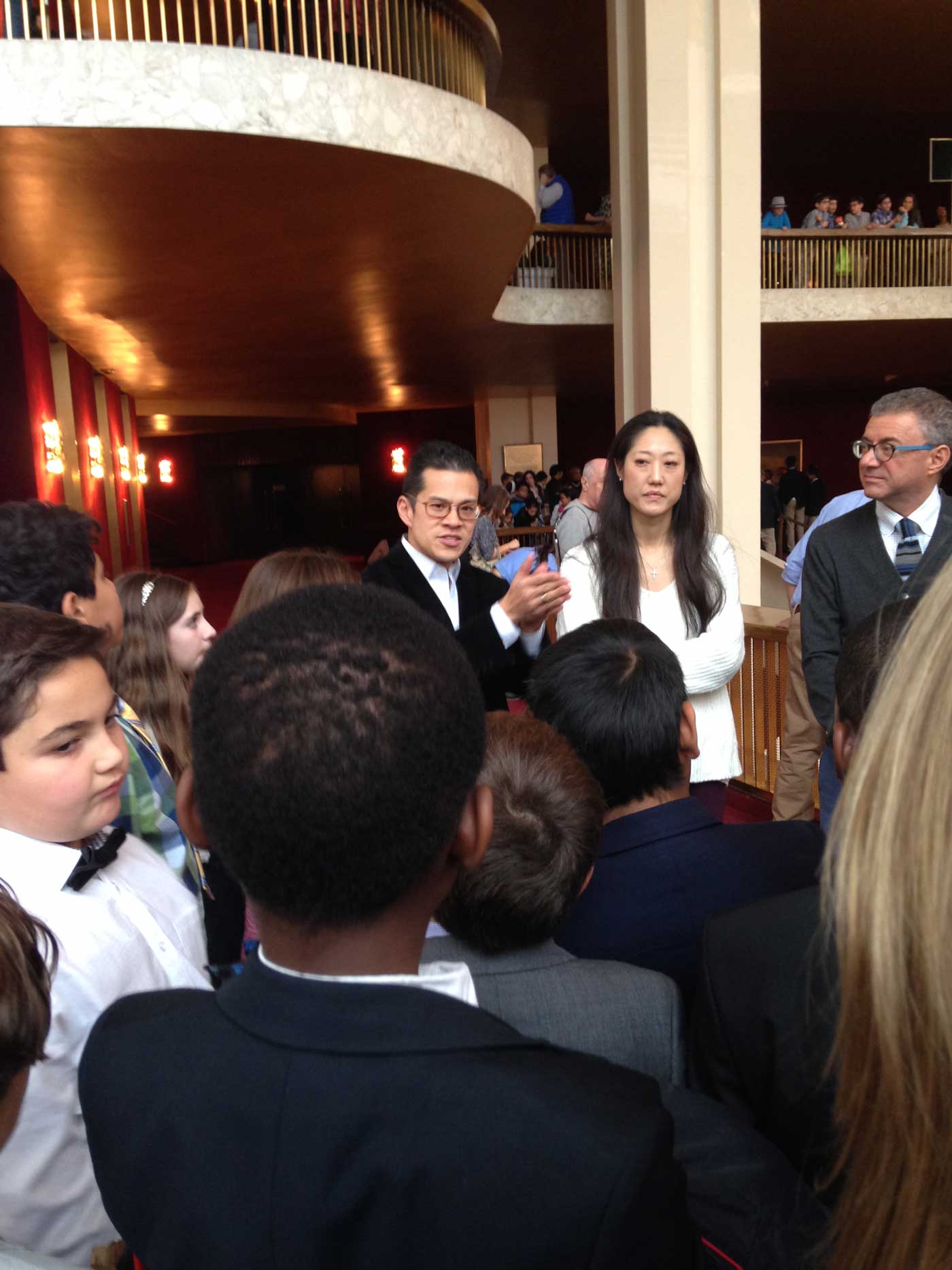 We were all very fortunate to attend a performance that included Susanna Phillips and Susan Graham, as well as the genius of the great conductor of the Metropolitan Opera orchestra, James Levine.  Speaking of the Metropolitan Opera orchestra, the parents of 5th grader, Annalise, are members of the Metropolitan Opera orchestra and came up to speak with us during one of the intermissions.  They shared information about the music, their work and what it is like working with Maestro Levine and other conductors.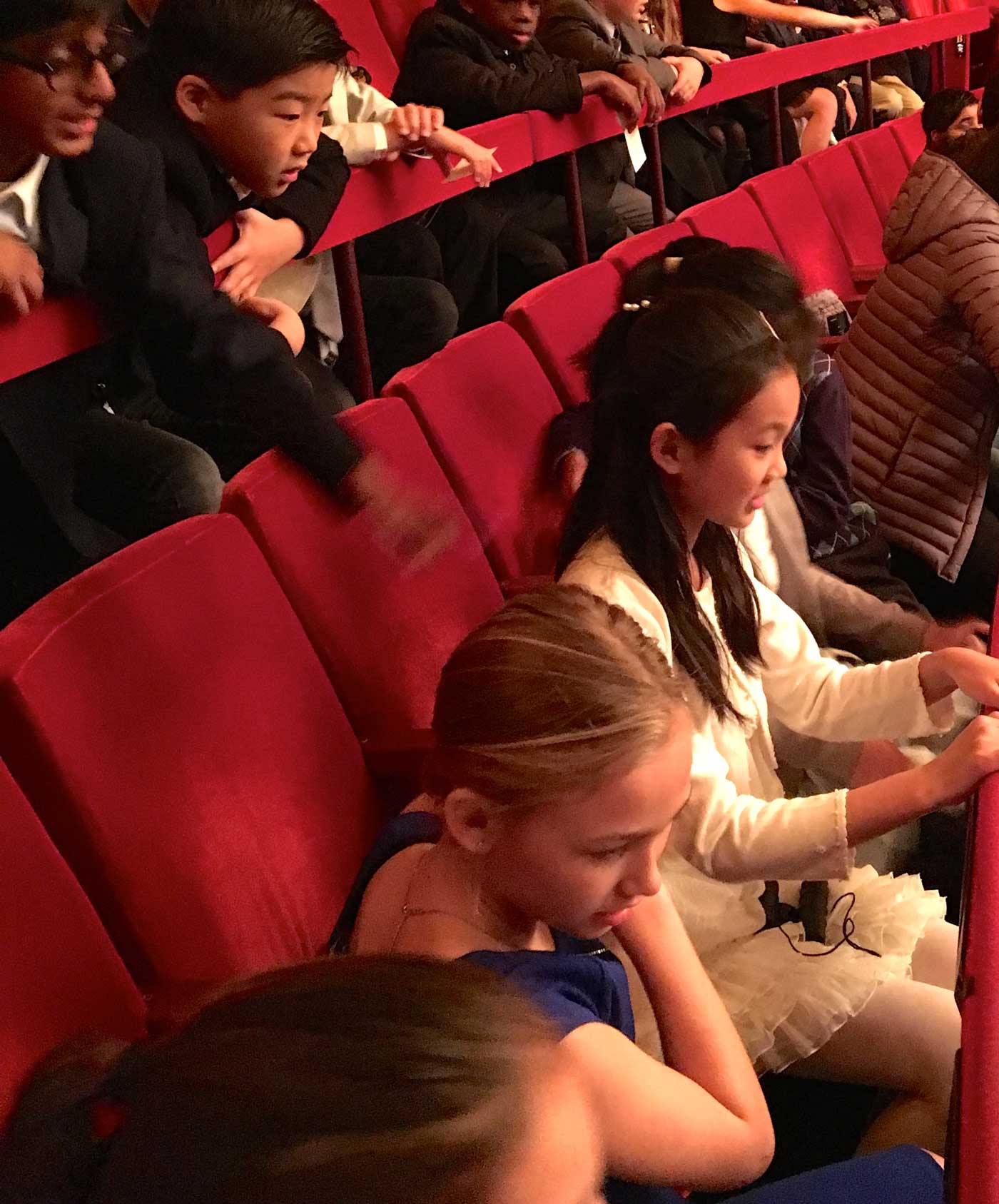 The students were truly excited to see a professional opera production and see how the job they have in their 5th grade opera company leads to a live production.  It was such a privilege to have the opportunity to hear their excitement about the full experience. We all left the opera house filled with joy and excitement as we continue our process of creating our own original opera!