Summer 2018: The Clock is Ticking!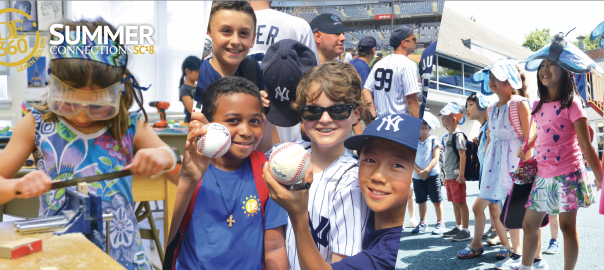 Enrich your summer with D-E 360° Summer Connections! An exceptional day camp for Preschool – Grade 12, June 25 – August 3, 2018.
Discoveries & Adventures for our youngest campers in Preschool – Grade 4 includes "Passports around the World"! Campers will learn about continents around the globe, from Africa and Europe to Central, North, and South America, exploring what affects everyday life on Earth.
For campers in Grades 5 and up, select from amazing 'a la carte' Enrichment courses in arts, athletics, business entrepreneurship, cooking, STEM, and more further enhance your experience. Courses available from 1 – 6 weeks in duration!
Hurry, space is limited! Register online today: de360.d-e.org