Spirit Week Fundraising Update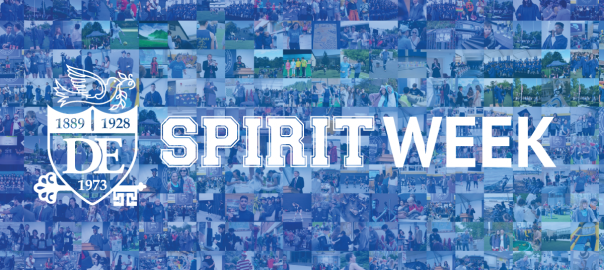 Last week the Lower School worked in coordination with the Upper and Middle Schools' Spirit Week 2017, to collect items for communities affected by weather-related events in Puerto Rico, Florida and Texas.
After students researched the needs of people living in these areas, we learned that there was a great need for particular items in Puerto Rico, whereas Texas and Florida communities were most in need of financial assistance.  Thus, these past two weeks students from three-year olds to fifth-graders walked into school each morning carrying baby food, diapers, work gloves and other necessities identified.  Lower School faculty and staff then transported the items to local organizations distributing the items to Puerto Rico. We made several trips to the Bogota and Hackensack Police Departments, each of which is well equipped to make sure our donations reach those in need.
For Texas and Florida communities, Dwight-Englewood made a significant contribution to Save the Children. The Lower School maintains an account so that we can respond to events around the world as they arise quickly, and we were very happy to contribute $500 on behalf of the Lower School students.
As always, our hearts go out to those who have lost so much, but we are grateful that the first question that Dwight-Englewood Lower School children and their families asked was, "What can we do to help?"
We thank you for helping your children and our school help so many others.