¡Si, Se Puede!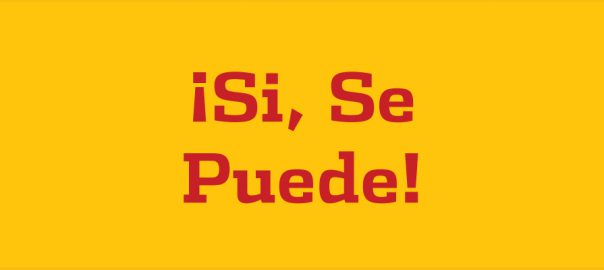 Contribuido por  Doctora Collado and Senora Harrison
Yes, our students can see their growth in Spanish! Using the Can-Do Statements, a framework developed by the American Council on the Teaching of Foreign Languages (ACTFL) in collaboration with the National Council of State Supervisors for Languages (NCSSFL), our teachers, Señora Harrison and Doctora Collado are fostering Spanish proficiency through comprehension, conversational and writing tasks.
Using culture and literacy as a foundation, the students build their Spanish skills while having fun. In Preschool students make their own huevos verdes con jamón, green eggs and ham, based on Dr. Seuss' story. Kindergarten and first graders build their Spanish vocabulary through the making of piñatas and casas respectively. Second graders are starting to create sentences in Spanish using the Symtalk picture system. In third, fourth and fifth grades, learners engage in reading, conversational and writing tasks in themes such as music, sports and leisure, and heroic figures. Through teacher feedback and self-assessments students set individual goals that help them grow.