Our New Lower School Faculty and Staff Members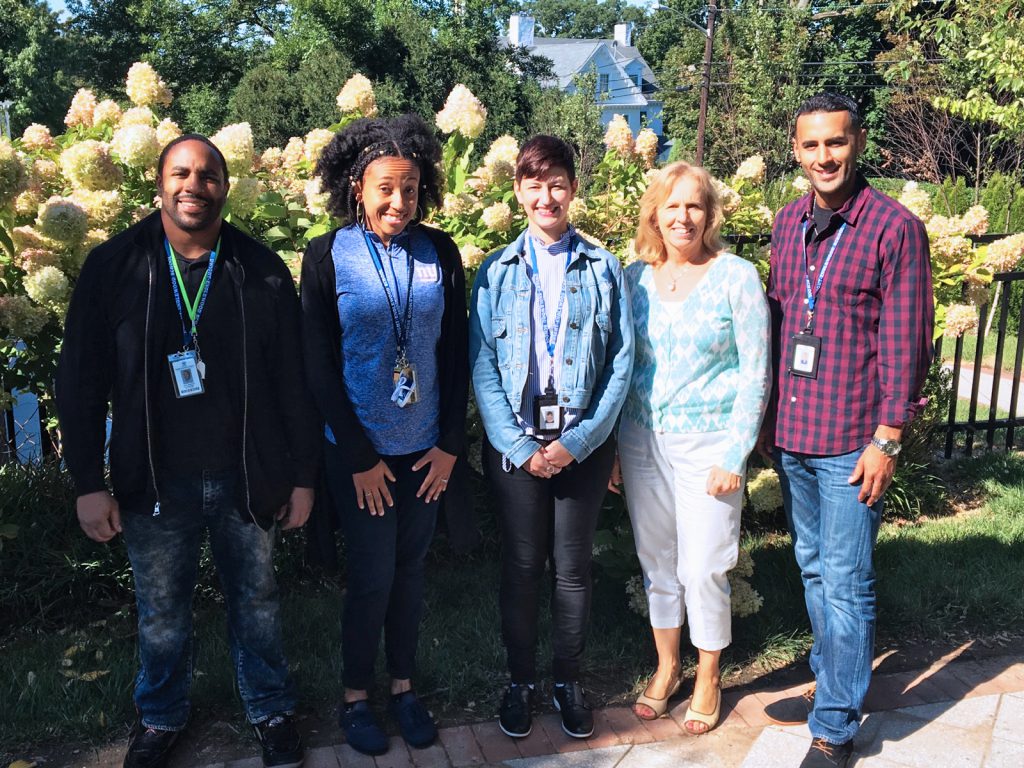 The Lower School is delighted to introduce new faculty joining us this year.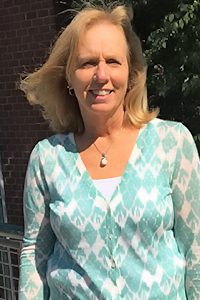 Joining us in the front office is Dorothy Bryan. Dorothy Bryan, our new Lower School Administrative Assistant, has been here since August and is excited to be part of the Dwight-Englewood community.  Prior to beginning her work in August, Dorothy took Lower School yearbooks home to learn the names and faces of our students, and is so happy to finally meet them in person this week!  Before joining D-E, Dorothy worked in the healthcare field as an administrative assistant for many years.  She is excited to be part of the Dwight-Englewood community and looks forward to experiencing the energy and excitement of the children as well as working with the staff and parents of the Lower School.  In her spare time she enjoys spending time with family and friends, yoga, tennis, and participating in any outdoor activities.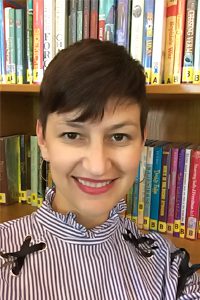 Rachel Brainin joins us this year as the Lower School Librarian.  She is very familiar with Dwight-Englewood as she has been a highly regarded guest teacher in the Lower School and has a daughter in the Middle School. Prior to joining us at D-E, Rachel was a teacher for preschool through 5th grade and worked for the early literacy nonprofit, HIPPY USA.  Rachel loves children's literature, writing, and art.  She is excited to work with our students, sharing with them her love of books and teaching them literacy and library skills. She is also excited to work with faculty sharing the latest releases as well as old favorites. Outside of school, Rachel enjoys reading, painting, sewing and spending time with her family.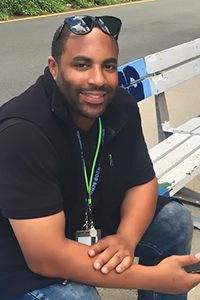 Nick Harrison returns to the Lower School as a first through fifth grade recess coach.  Nick is very familiar with Dwight-Englewood.  He has been a long term sub in a variety of positions here at the Lower School and graduated from Dwight-Englewood Upper School before heading off to college at Lake Forest College.  We are excited to welcome back Nick back to Dwight-Englewood!  He brings a great deal of enthusiasm and is excited to support students during this important time of day.  Nick is a huge football and baseball fan and enjoys discussing last night's game with his friends, colleagues, and students!   He enjoys attending sporting events, concerts, and traveling.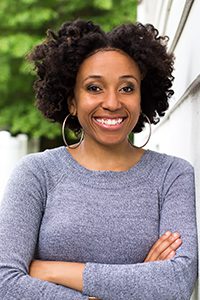 Working alongside Nick Harrison as a recess coach will be Jackie Marshall.  Jackie is a former  Division 1 student athlete who has had successful internships working for The View and the New York Giants. She has worked with young children at summer programs in Westchester, New York.  Jackie has a Masters Degree in sports administration and was one of 40 athletes named to the 2013 MAAC Women's Basketball All-Academic Team. Jackie is a scholar and an athlete, and we are delighted she will be working at the Lower School as a recess coach for students in first through fifth grades.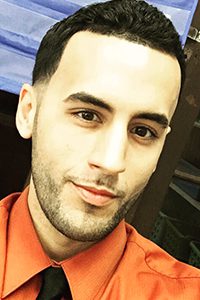 Orestes Medina joins us this year as a second-grade teaching assistant. Orestes is very familiar with Dwight-Englewood as he has been coaching varsity football and track for the past four years. As a dual sport NCAA athlete, Orestes learned how to deal with the triumphs, disappointment, sportsmanship, and teamwork of collegiate athletics.  Since college Orestes has been working in the Teaneck School District while coaching Upper School Football and Track at D-E.  He is passionate about wanting to inspire and gain his students' interest in education while instilling a strong sense of self-worth. Outside of school, Orestes enjoys drawing, and he has also had experience teaching art to elementary aged students through the Teaneck summer recreation program.