"Oh Give Me a Home…..": First Grade Research Project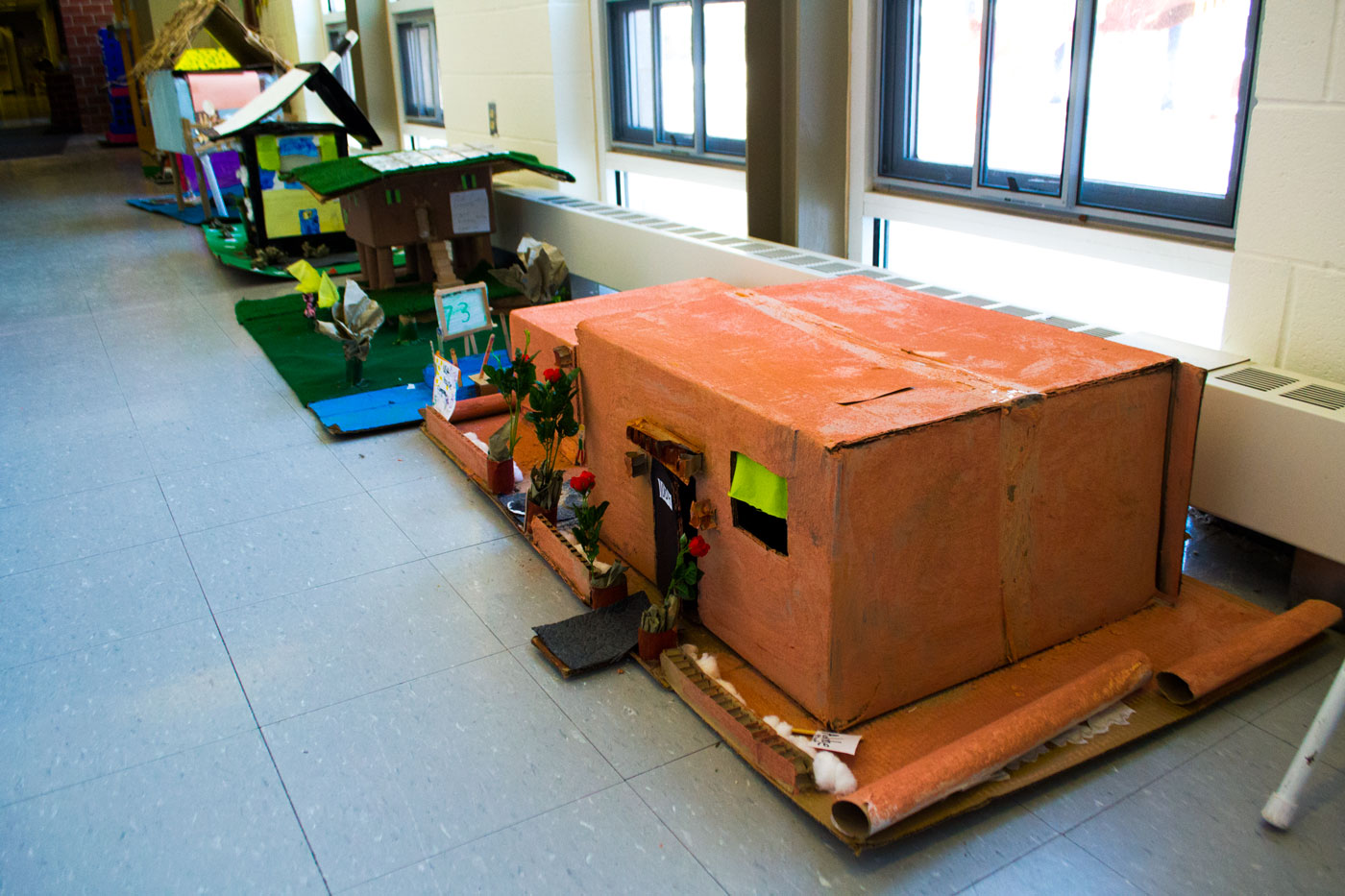 Our first-grade class completed their annual study of houses and homes. Our exploration of houses began with observations of homes in our local community and branches out to observations of houses and homes around the world.
We started the unit by taking a walk in the neighborhood surrounding the D-E campus.  We talked about the architectural details of the houses as well as the elements involved in the construction of a home.  The children were very observant and noticed different design elements and details.
This year's unit focused on climate and necessity as we expanded our study across the globe.  We use what we learned through this study as a central focus for several math, language, art, science and social studies activities.  This integrated unit of study is something that we explored for a number of weeks.
As a culminating activity, first graders constructed models of houses from a variety of cultures in early March.  The success of this project relied heavily on the many parent volunteers who helped to enrich the children's experience by coming in to lend a hand with construction and painting.  Their enthusiastic participation in our study of houses was a valuable contribution to our learning.
The students were divided into six "construction companies" and chose a company name. Then the company decided what type of home they wanted to build. The children learned the keys to success when working in a group; cooperation, collaboration, communication and compromise. The children worked hard to listen to, and incorporate, everyone's ideas in a respectful manner. The homes this year include a house on stilts with a thatch roof, an adobe, a greenhouse, a mobile home and a tiny house that were presented to the full Lower School community during a recent assembly.
This slideshow requires JavaScript.