Lower School Ping Pong Lessons!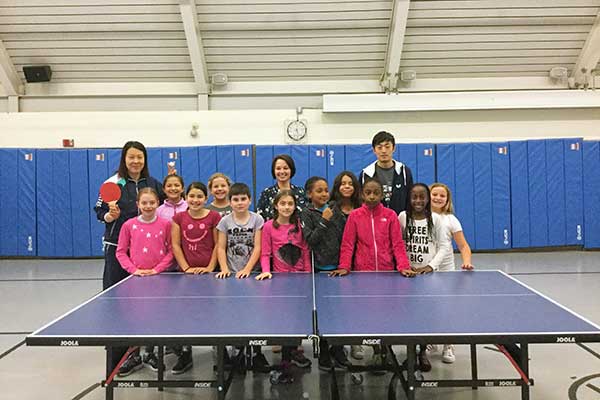 By fourth grade students, Melissa and Alia
This year the third and fourth grade students were lucky enough to have special ping pong lessons. These lessons were sponsored by the Chinese Affinity Group. We were so lucky that the parents who are part of this group arranged for Cheng Wang, a member of the 2008 US Olympic team and Jason Yutian Wang, the 2016 Table Tennis US Open Champion to come to the Lower School each week for 8 weeks to provide this experience. Third graders met on Wednesday during recess and fourth graders met on Fridays. We learned how to hold a ping pong racquet, the different rules and techniques and got to play ping pong for the whole recess! Georgia, a fourth grader, said "The teachers were very kind." Maddy, another fourth grader, added, "I liked playing and watching." and Amanda, a third grader said," Ping pong was the best thing that happened to me." We want to thank the parents for arranging this amazing experience, and also for donating a ping pong table to the Lower School. We are so happy and excited we get to keep playing here at the Lower School!