Lower School Book of the Month Program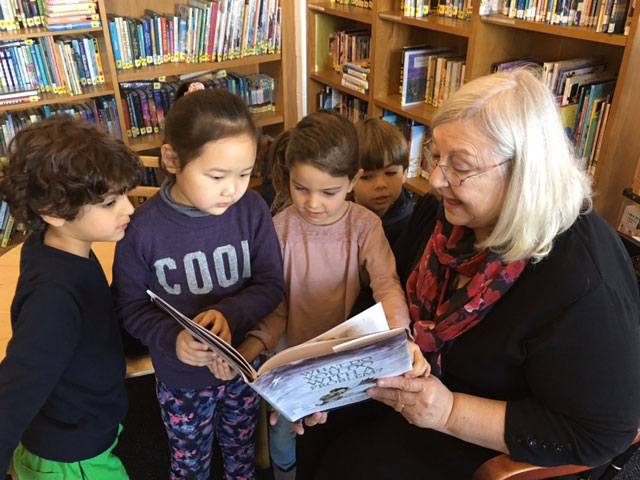 When Mrs. Sheila Sienicki became the Lower School librarian one of her first initiatives was the Lower School Book of the Month. As part of the Lower School Book of the Month, Mrs. Sienicki, with input from teachers, selects a book to be read in each classroom. We strive to select a book that speaks to Lower School children – not an easy task considering our school ranges from three to ten year olds! Given the audience, we rely heavily on picture books that explore themes in a manner than can be accessed by all our students. Themes explored in the book of the month include friendship, acceptance, persistence and kindness.  The shared experience of hearing these together spark conversations and hopefully impart messages that teachers and students will come back to again and again.
This month our students read What Do You Do With A Problem? by Kobi Yamada, the author and illustrator of last years best-selling What Do You Do With An Idea?, and in February we read one of Ms. Lewis's favorite stories, What Does It Mean To Be Kind. Later on in the spring, students will hear the Charlotte Zolotow classic, William's Doll, and to celebrate the birthday month of Dr. Seuss in April, we read Horton Hears A Who, which lends itself very nicely to a conversation about patience and persistence.
Each classroom has a copy of the book of the month, and of course, copies can be found in the LS library. Next time you are in the Lower School, visit Mrs. Sienicki to check out one of our books of the month! And don't forget to ask your children about the new book each month. Hopefully reading and discussing these books with your family will bring delight and joy at home, just as they do for us here at school.