Frost Valley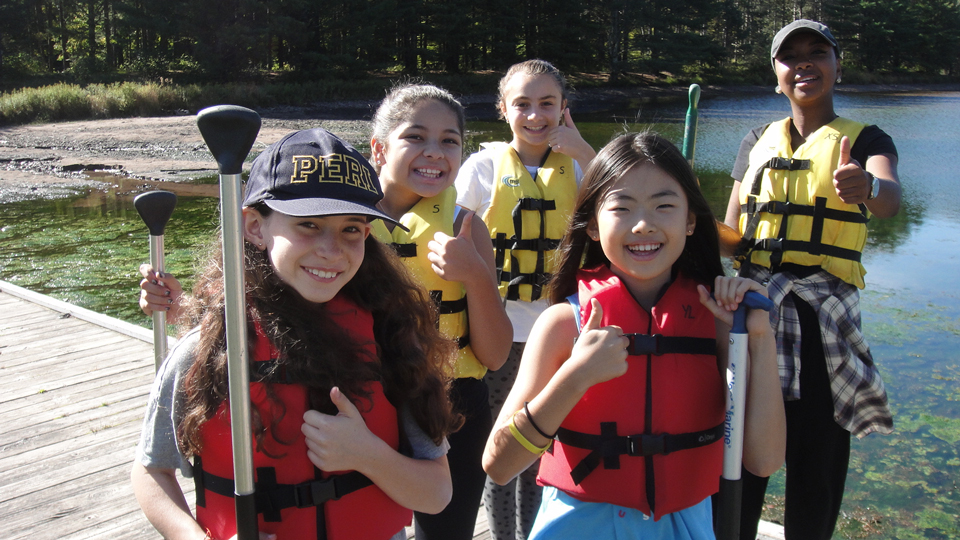 Submitted by the 5th grade teachers
From September 20th – 22nd, the fifth grade visited Frost Valley YMCA in Claryville, NY.  Frost Valley is a value-driven organization that promotes social responsibility, youth development and healthy living.  The core values of Frost Valley, many of which are also D-E core values, include caring, community, diversity, honesty, inclusiveness, respect, responsibility and stewardship.  These values were encouraged throughout the 5th grade's stay at Frost Valley, and the students had an exciting and educational trip.
While at Frost Valley, students participated in activities such as hiking, canoeing and teambuilding.  During the teambuilding activities, Frost Valley staff members presented the students with challenges to accomplish.  To achieve the goal of the challenges, students had to communicate and collaborate with each other, thus building a sense of community among the students.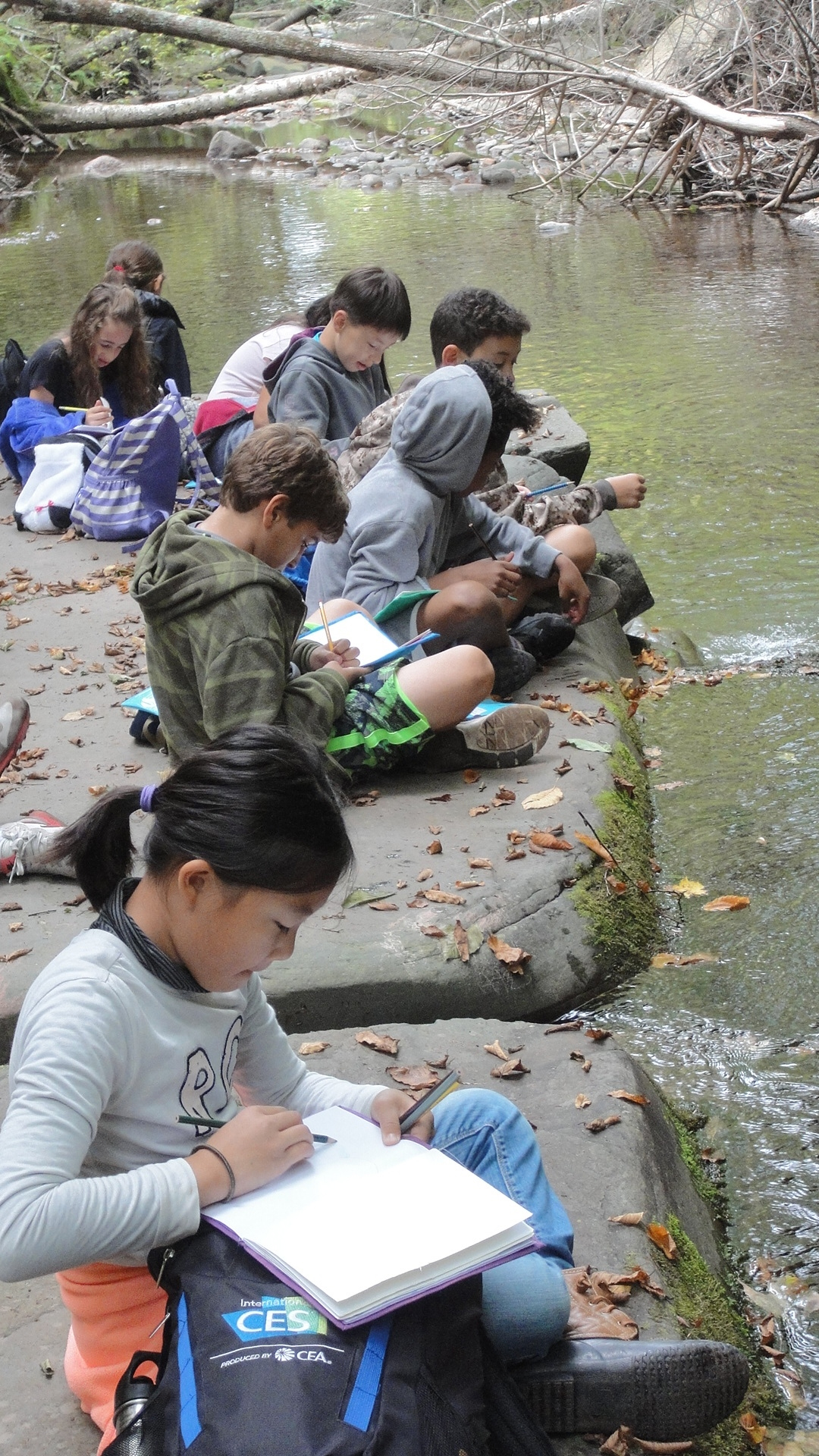 Our students also took part in environmental activities. Water ecology was a major focus.  Frost Valley staff members taught the students to use nets to capture living organisms from ponds and streams and accurately identify them.
The fifth graders also learned about the history of Frost Valley YMCA through a tour of Julius Forstmann's home.  Julius Forstmann originally owned the 2,200 acre area, which was sold to Frost Valley in 1956, and his house is full of historical artifacts.  Evening programs included presentations from a herpetologist (snake and reptile specialist) and an ornithologist (bird specialist).
Norah, a current 5th grader, said the most challenging part of the trip was crossing a cable bridge during the hike.
 "I walked up to the cable bridge and thought I was going to fall.  I finally went on, and it did shake but I kept my balance.  My last step on the bridge before stepping off felt amazing.  I had a fear of heights, and I overcame it by crossing the cable bridge."
Elliot said, "I thought going to Frost Valley was a good experience for me and the whole 5th grade because the new children got to know everyone in the grade."
Alice said, "Frost Valley was fun because we learned new things about each other and worked on teamwork."
We really lucked out this year with beautiful, warm weather.  The Frost Valley trip is sure to be, for many students, one of the highlights of the year.