First Grade Tiny House Interview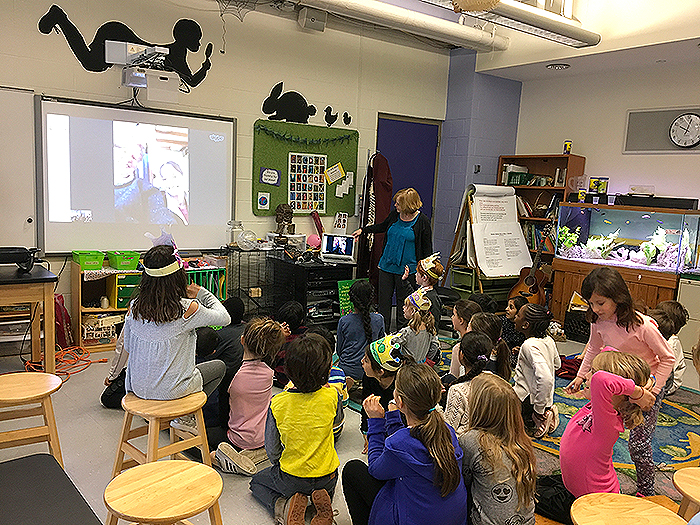 Submitted by Mrs. Koteles
On Wednesday, February 22, the first graders had the opportunity to explore a tiny house located in Nova Scotia, Canada via Skype in science class.   Ms. Lemire has known the owners of the tiny house for several years.
Owners Nicky and Judy, along with their dog, Shanti, took the children on a virtual tour of their tiny home.  The home that is 23 feet long and 8 feet wide had many secret compartments for storage. There were drawers is the stairs and a hide away table.  The highlight of the tour is when we saw Shanti use the doggy elevator to travel up to the bedroom!
The children asked many questions and were able to have all of their questions answered.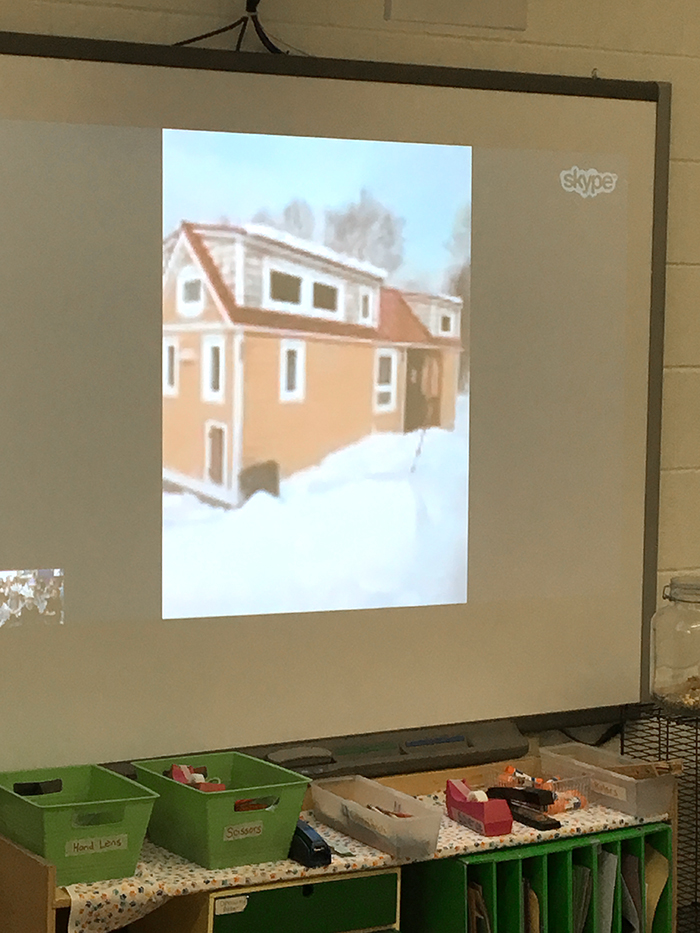 How long did it take to build your house?
It took us nine months to build.
What do you do if you feel like you need space?
When we are feeling the need for more space, we simply go outside and enjoy the beauty in our natural surroundings.
How long have you lived there?
We have lived in this house for 15 months
Was it hard to get used to living in a small space?
It was hard adjusting at first.  We had to give away half of their belongings and in the process realized that we only needed a few important items for a comfortable living.
Why did you want to live in a tiny house?
Small houses are less money to maintain.  We have more money to help us travel and spend time with friends.  Tiny houses also rely on less resources, so they are better for the environment.