Coming Soon: LS Author Visit featuring Sarah Weeks!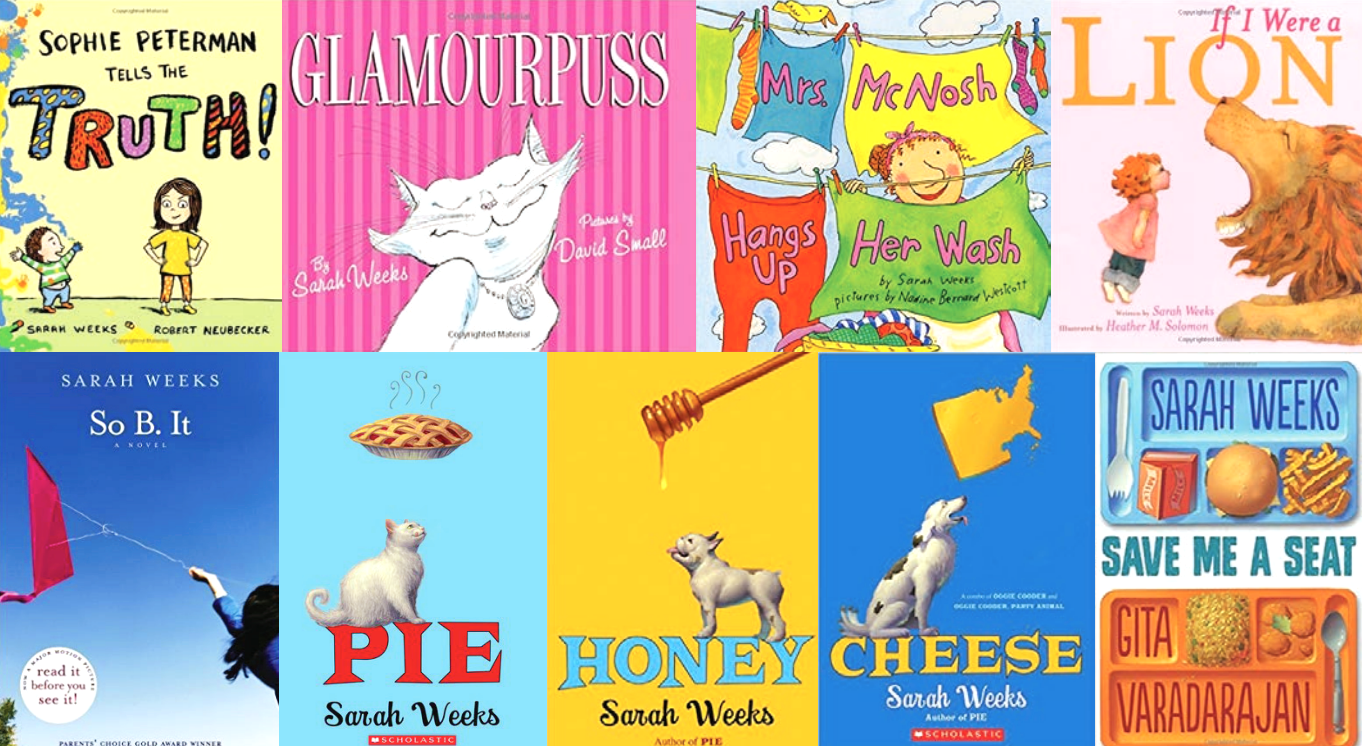 We are delighted to welcome prolific children's author, Sarah Weeks, to the Lower School on Friday, February 2, 2018!
Sarah has written over 50 picture books and novels for children and young adults, including the best-selling novels, Pie, Save Me a Seat and So B. It, which is now a feature-length film. In addition to writing, Sarah is an adjunct faculty member in the Writing Program at the New School University, in New York City, and teaches a master class at Columbia University's Teachers College.
Sarah's broad range of books and dynamic presentation style are sure to captivate and inspire our students across all grades.  She will spend time with grades K-1, 2-3 and 4-5, tailoring her program to each age group.
In anticipation of Sarah's visit, we will share some of Sarah's books with your children in the library and in their classrooms during the month of January.  We encourage families to visit her website at Sarahweeks.com to find out more about her and her wonderful collection of stories and books.
A book order form, featuring Sarah's collection of books, will be sent home prior to her visit so families can place an order.  Children will receive the books after they meet with her.  We ask that all book orders be submitted by January 19, 2018 so that we can better ensure that the books are on campus by February 2, 2018.  A portion of the sales will benefit the D-E Parents' Association. Click here to view and/or download/print the Sarah Weeks Visiting Author Book Order Form.