Book Club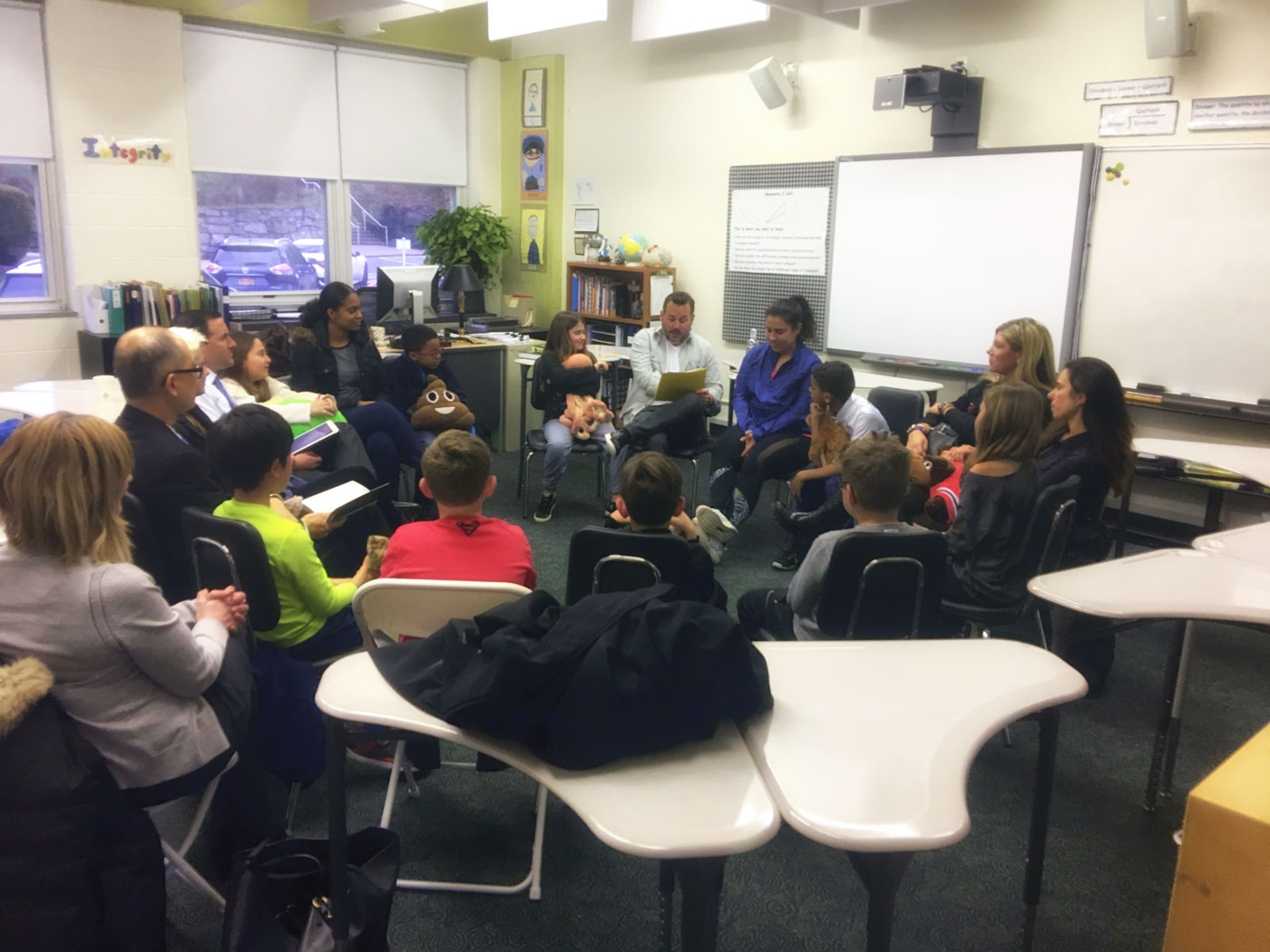 Following the success of the fall parent/child book club, on Tuesday evening, third graders and their parents gathered in the Lower School for their second book club.
This time they read The One and Only Ivan by Katherine Applegate. Since the story revolves around animals, students were invited to bring their favorite stuffed animal. The book club discussions began with children introducing their stuffed animals. Immediately following that was a deep and engaging conversation about the book. Participants were able to share their insights and gain new insights from other book club members.
After nearly 45 minutes of conversation, when one book club leader announced that it was time to conclude, one student shouted, "Already?" and another added, "That felt like just 10 minutes!" The evening ended with cookies and milk and more lively conversation.
It was a great way to bring the community together and share a love of literacy.