Article Submitted by: Lilly Trentacosta (5th Grade)
On Friday, October 16, 2015, Dwight Englewood families packed the Schenck Auditorium to support our talented Lower School students in the annual Lower School Talent Show. Performances ranged from comedic joke telling to piano playing to singing and dancing. I sang a song from the Broadway musical, Something Rotten. I was thrilled to co-host with my brother, C.J. Trentacosta. We introduced all of the acts.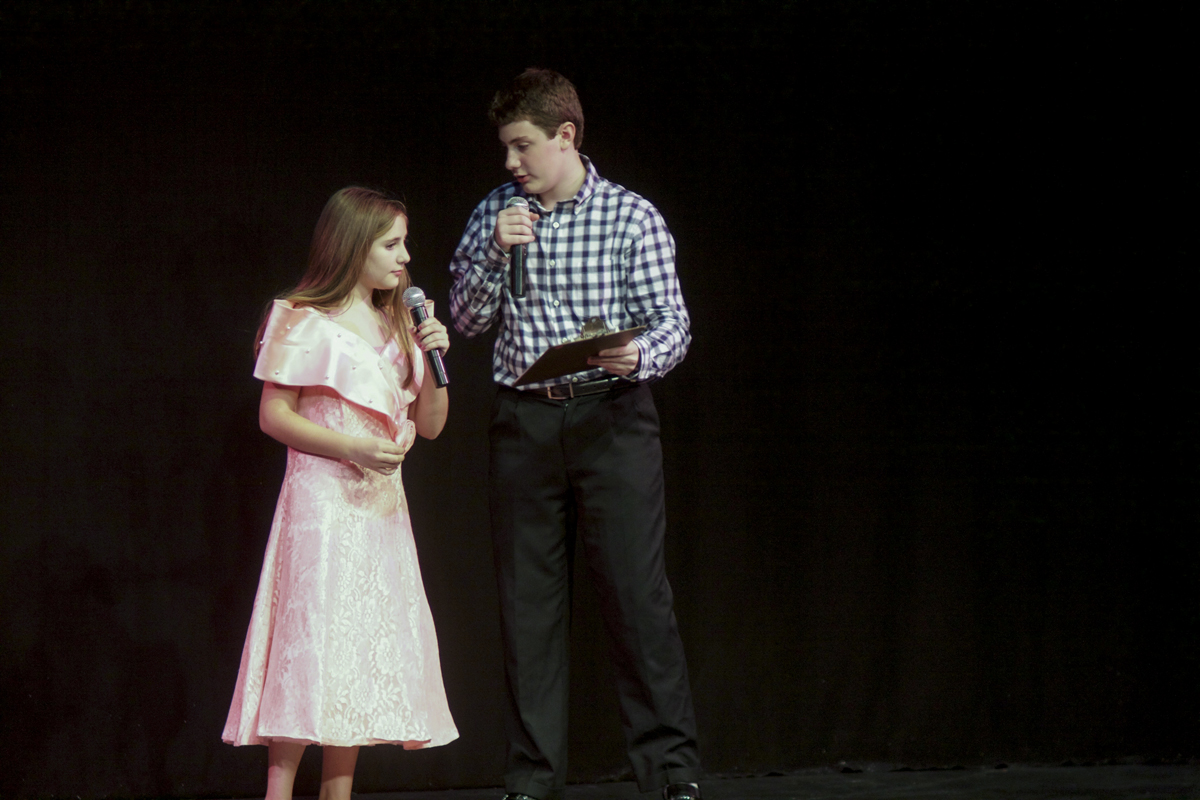 I was so happy and impressed to see preschool student, Sara Juneja, and first grade students, Audrey Son and Eleni Papageorgiou, playing the piano. It's great that they were so brave to perform in front of an audience at such a young age! We had a lot of musicians from the third grade! Isaiah Grant, Ethan Steinmetz, and Lisa Lihanda played the piano beautifully, while Vir Juneja played the guitar perfectly. The McLain sisters, Gabby (third grade) and Madison (first grade) wowed the audience with their dance moves and Matias de Alba (third grade) tore up the house with his rendition of Up Town Funk. The dance moves of third graders, Casey Law, Melissa Kiriscioglu and Lilly Baumgarten, were spectacular! Fifth graders, Kyle Ozgun and Ben Labib, kept us laughing with their stand-up comedy routines. The talent from fifth grade was abundant! Karina Pink, Gaby Lehman and Anya Ganeshan showed off their beautiful voices, while Celine Kiriscioglu and Taryn Silver closed out the night with a final dance.
Click here to view more pictures
It takes a lot of bravery to get up on a big stage and show off your talents in front of so many people. All of us felt nervous and excited. Everyone did such a great job! It was a very successful night!