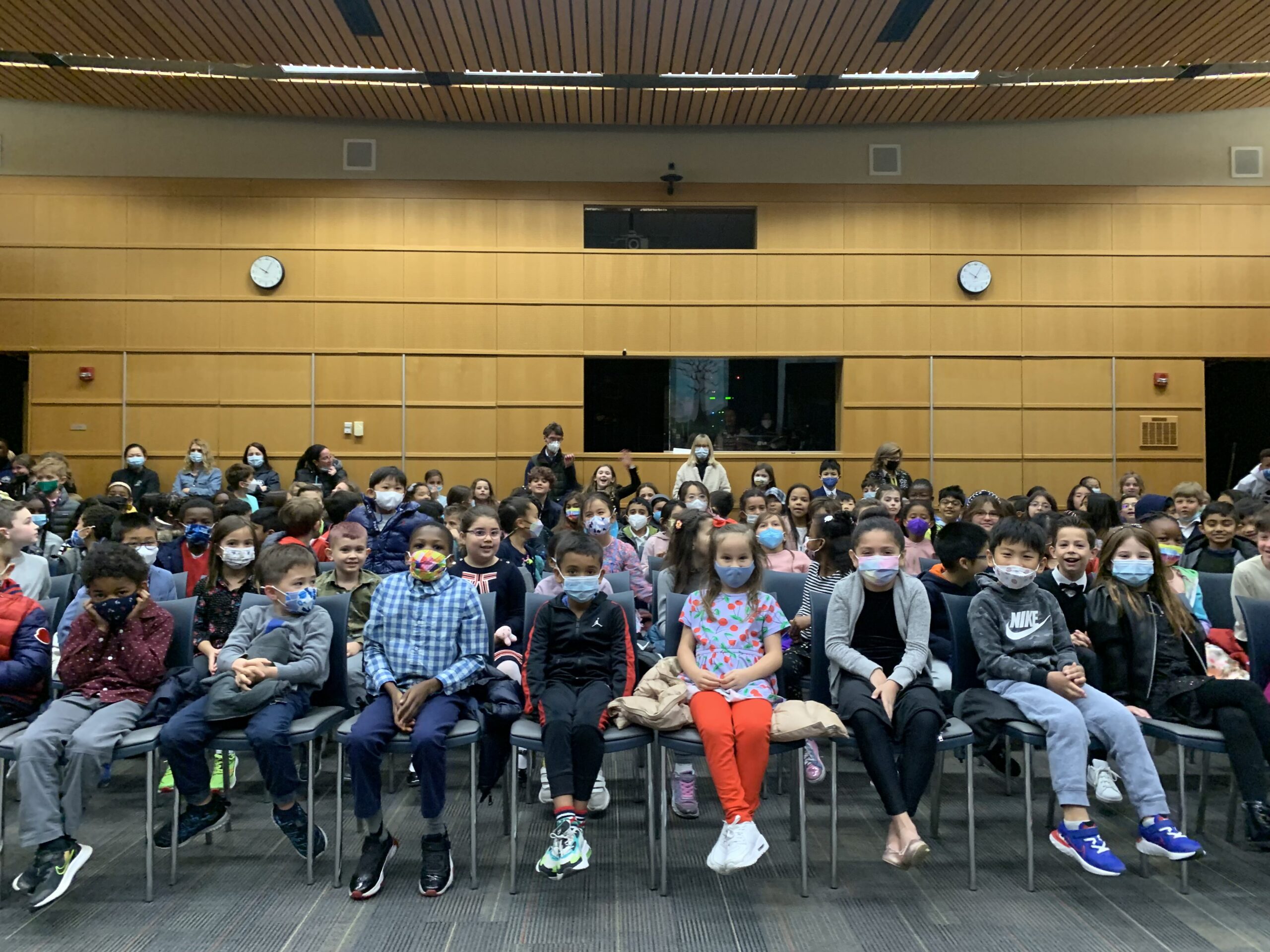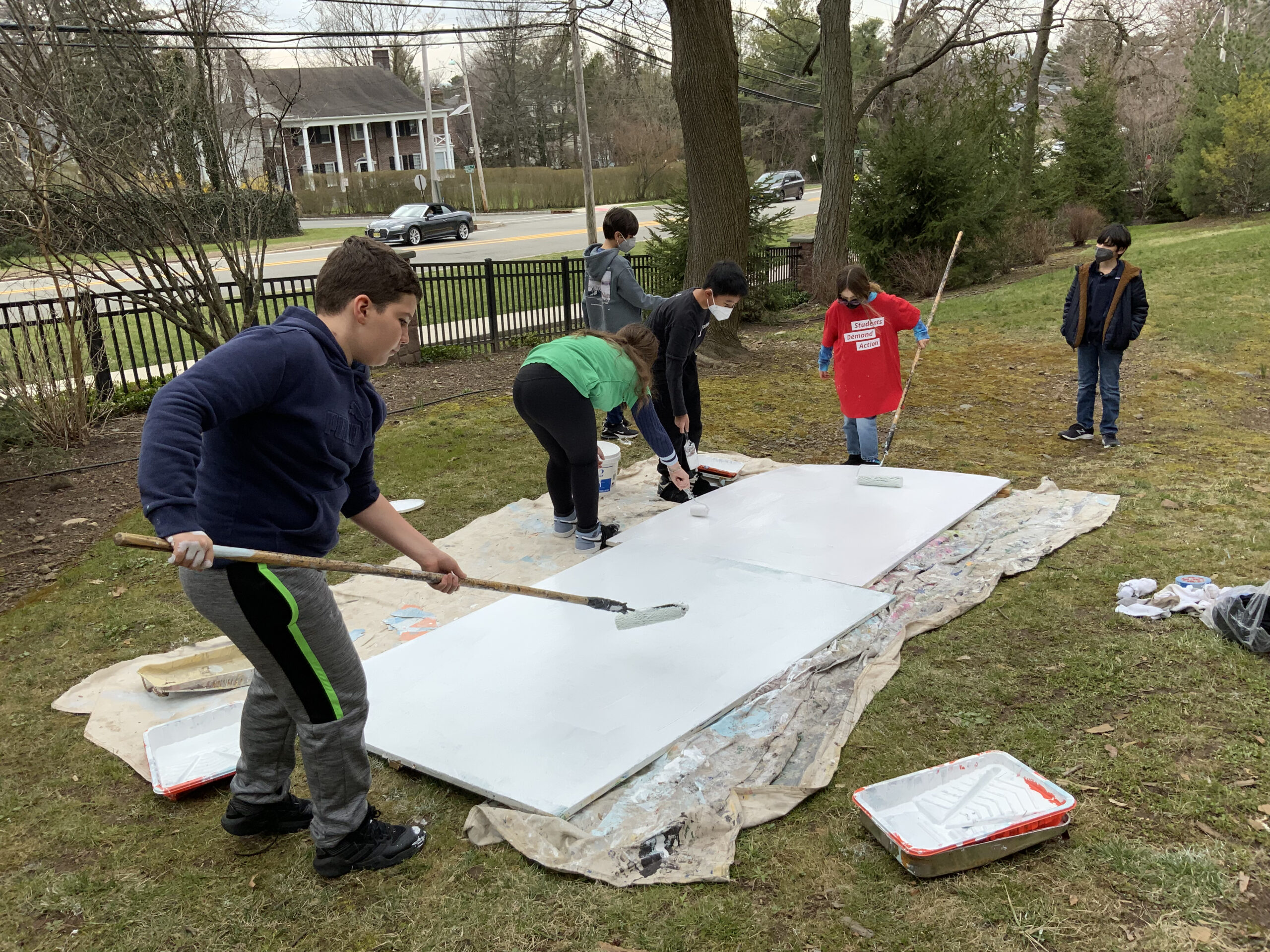 It's 5 minutes to places, and the 5th graders are assembled in a circle, nervous but excited. Soon their teachers will be leaving them to sit in the audience, leaving them responsible for every aspect of their performance.
 "What do you need to remember to be successful tonight?" 
"Project," says one student. "Be ready to move the flats in time," adds a set designer. 
"Check the props." "You guys, remember to have fun!" The room erupts in appreciative laughter.  Now it's time for the final ritual:  "5-4-3-2-1- BREAK A LEG!!"
This past April, the D-E 5th graders presented not one, but three original operas in a performance culminating months of hard work and creativity. Starting with the shared theme of 'Belonging', each homeroom decided on their own setting, characters and story they wanted to tell. From there, the students were divided by jobs in the 'Creation' phase: Writers, Composers, Set & Costume Designers, and Public Relations. Once the script, designs, and music were completed, new jobs arose: Performers, Stage & Production Managers, Set Builders, Musicians, & Makeup Designers. Throughout the complicated process, 5th graders remained remarkably focused and resilient, and their Operas were a great success!  Students from other grades came away from the performance singing the songs and re-enacting the scenes they had watched.
For music teacher Mary Heveran, who has been teaching the Metropolitan Opera's 'Creating Original Opera' program at D-E for 42 years, this level of engagement is no surprise. 
"I have experienced that music written by children appeals to children in a way that adult composition rarely can".  Mary has been a champion for the program, almost from its inception. "Being a part of the Creating Original Opera program is a once in a lifetime opportunity.  There is no way to truly measure the lifelong skills that students learn as a result of their participation. Each year, I feel as if it is my first year, since the process always starts with a blank piece of paper and the creative minds of young people.  This process allows children to be motivated to take responsibility for their own learning. Over the last 40 years I continue to be amazed as to the uniqueness of each original opera."
 With Mary's retirement, music teacher Lisa Dove will continue to advocate for the 5th Grade Original Opera. Lisa worked directly with the Metropolitan Opera's program for 10 years as a teaching artist and has at least 40 original operas under her belt herself.  "Obviously, Mary's fierce passion for students and opera will be missed. But we hope to continue her legacy for many years to come."