2nd Grade STEM Center Tour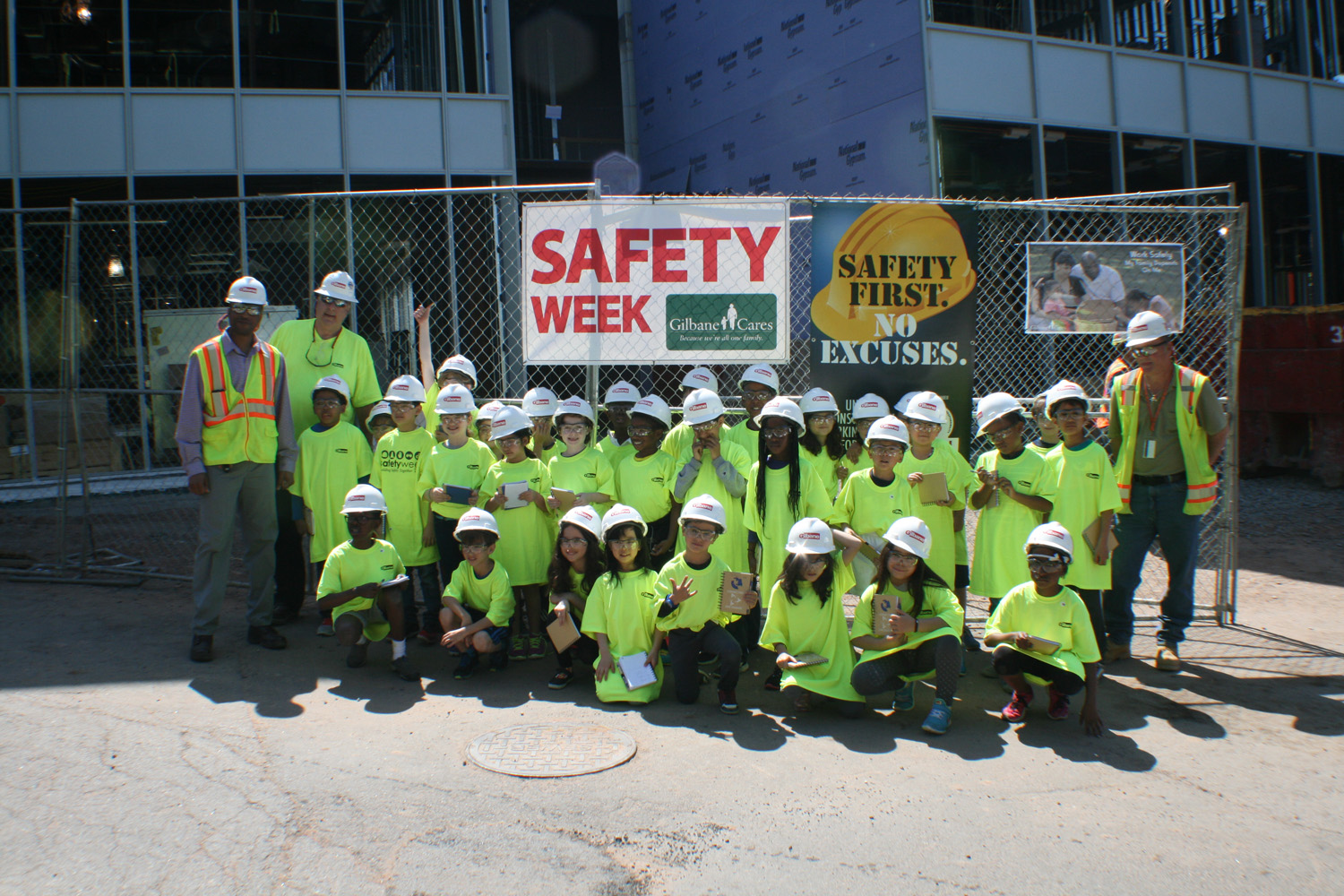 On a sunny day in early May, the second-grade students donned their hard hats and toured the new Hajjar STEM Center. In honor of National Safety Week, Gilbane Construction Company invited both second-grade classes to see the progress of the newest D-E community building. Mr. Mike, (Project Manager) Mr. Shane (Project Engineer) and Mr. Fred (Safety Supervisor) brought the students goodie bags (hard hats, t-shirts, writing pads and first aid kits) and then spoke to the students regarding their jobs and the importance of safety on a construction site. They then led the students to the site and toured them throughout the building. Mrs. Stadulis, D-E's Chief Financial Officer, also joined the tour and gave insightful information as to the construction process.
The second-grade social studies curriculum focuses on community, and the students have spent the year learning about the D-E community, different types of communities, economics, volunteering and also map skills. The construction of the new STEM Center touches upon all of these areas, so it was a natural fit for the second graders to have this special and unique touring opportunity. To prepare for the trip, the students looked at well-known buildings as well as the specifications and blueprints of the STEM Center. Of course, looking closely at this amazing project generated many questions from the students. One student asked the Gilbane workers, "What is the perimeter and area of the building?" and another student asked, "How many classrooms will be in the building?" The students were amazed to learn that there will be a robotics area and also a 16-screen projection area!
The tour ended with an incredible luncheon where the students enjoyed a delicious meal while chatting with all the construction workers on the project.
A huge thank you to Gilbane Construction Company for inviting the students and for sharing the important and safe work they do.
This slideshow requires JavaScript.