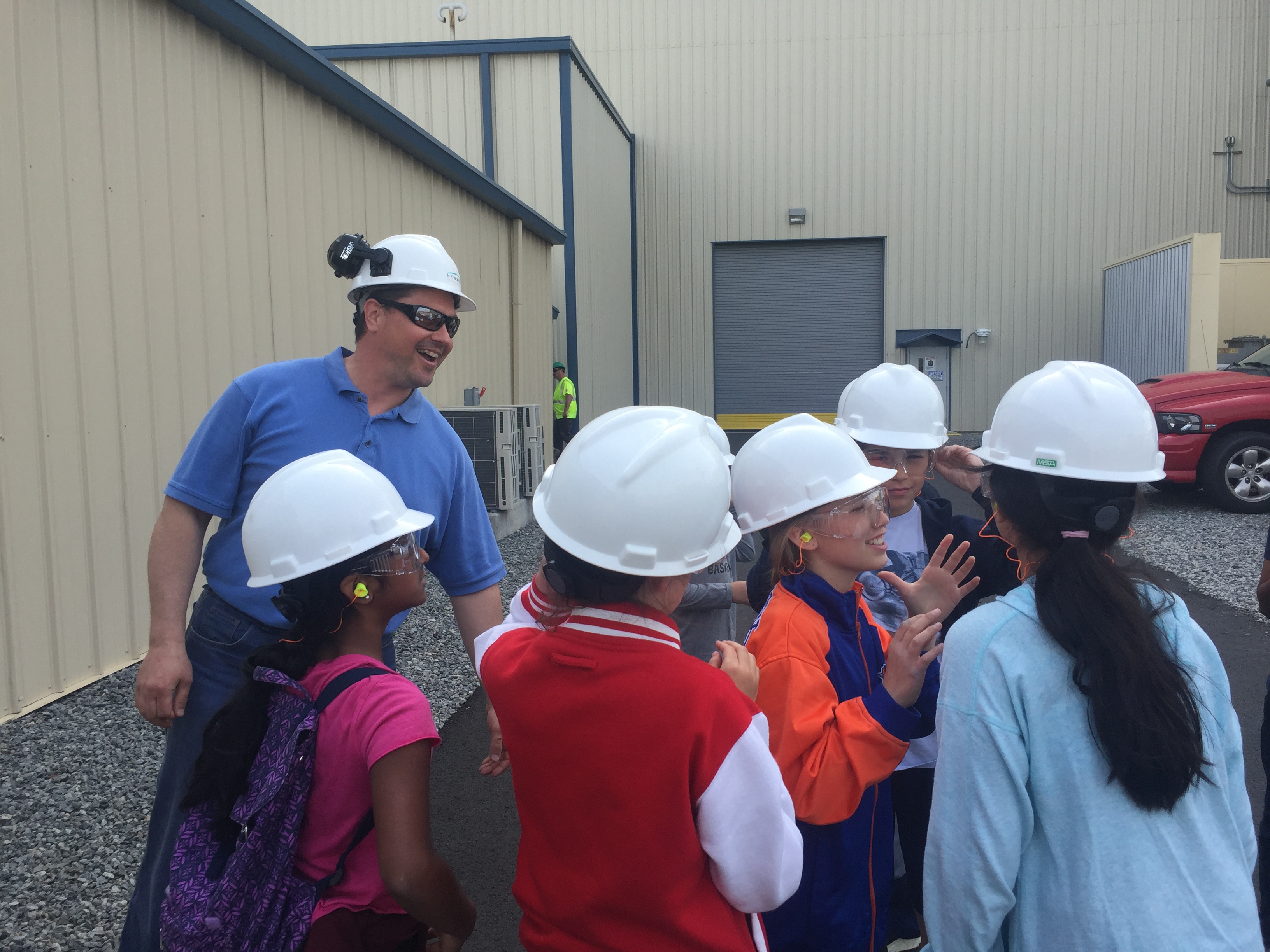 Submitted by Erik Swanson
The study of energy is a main theme covered in the fifth-grade science program.  As part of this unit, students focus on energy resources and how energy is generated and transmitted.  Students explore the many different ways people use energy, and they also study the impact of their own energy usage.  Students then identify and investigate alternative energy sources and ways to use energy more efficiently.
Once again, we had the opportunity to step outside our science classroom to learn more. In order to experience how power is generated and transmitted, our fifth-grade students took a field trip to the Newark Energy Center.
The Newark Energy Center is a state-of-the-art natural gas fired power plant that has the ability to provide energy to about 700,000 homes.  Students met with the plant manager and learned about the operations of the Newark Energy Center.  They also were given a personal tour of the plant.
Our students greatly appreciated the experience provided by the staff of the Newark Energy Center.
"I really liked seeing the power plants in person.  Usually we only see pictures of them in books or movies, but seeing them in person was amazing! We were able to see the generators and viewed a PowerPoint presentation about energy.  We even had a chance to read the monitors.  Lucas was even able to program and operate an online generator!" – Karina